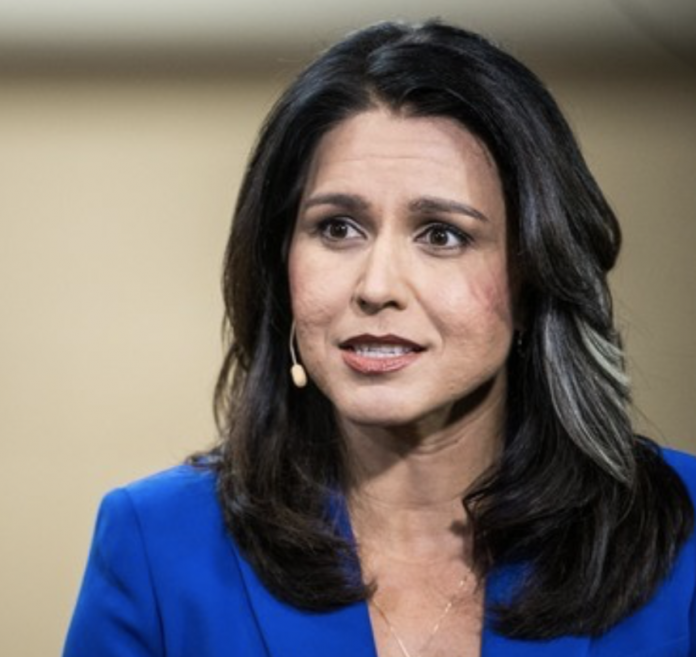 The Democrat primary election is now down to two candidates: Joe Biden and Bernie Sanders.
Earlier this morning, war veteran and Hawaii congresswoman Tulsi Gabbard suspended her campaign for president of the United States. With the exceptions of Biden and Sanders, Gabbard managed to outlast all 2020 Democrats, including those who entered the race before and after her.
Why Did Tulsi Gabbard Suspend Her Campaign?
The congresswoman announced the end of her presidential campaign in an email to supporters and via a video statement. In her remarks, Gabbard cited the coronavirus outbreak and Tuesday's election results as contributing factors in her decision to no longer seek the presidency.
Important announcement.
From Oahu, Hawaiʻi. #StandWithTulsi pic.twitter.com/XcHshtgVYA

— Tulsi Gabbard 🌺 (@TulsiGabbard) March 19, 2020
While announcing the end of her campaign, Gabbard also endorsed Joe Biden. The war veteran explained that she's known Biden for quite some time and even maintained a friendship with Beau, the former vice president's late son. Shortly thereafter, Gabbard opined that Biden will bring unity and effective leadership to America.
A Review of Tulsi Gabbard's Run for President
The Hawaii congresswoman's run for office did not mirror the candidacies of other Democrats. From the inception of her candidacy, Gabbard expressed a willingness to speak to all Americans, including those who disagree with her. Despite taking heat from members of her own party, Gabbard never wavered in her values.
The war veteran's candidacy also entailed frequent criticism of unnecessary regime change wars. Unlike certain politicians on both sides of the aisle, Gabbard spoke about the danger of needless wars and vowed to bring an end to these wars, if elected as president.
As Gabbard ran for president, she also frequently battled the Democrat establishment. This included sparring with Hillary Clinton after the latter labeled her a "Russian asset" without evidence.
Most recently, the DNC moved to block Gabbard from appearing on this past Sunday's debate stage; the congresswoman met the DNC's requirements to appear on stage, only for the establishment to move the goalpost at the last second.
Tulsi Gabbard on Coronavirus
In the wake of coronavirus, Gabbard has maintained vocality about this matter. The war veteran is urging Americans to take COVID-19 seriously and engage in the recommended precautions against the virus.
As a congresswoman, Gabbard additionally put forth legislation to aid Americans in the fight against coronavirus.
Last week i introduced HRes 897 to provide an #EmergencyUBI for every American — the most simple, direct form of assistance to help weather this storm. Call your Member of Congress now to let them know why this is so important. #Coronavirus #Covid19 pic.twitter.com/wGdRwv3JVv

— Tulsi Gabbard 🌺 (@TulsiGabbard) March 19, 2020