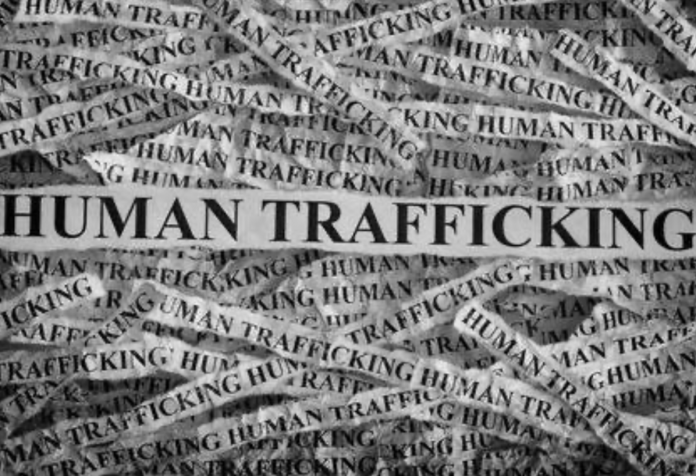 For more than six months now, Ukraine's been fighting a war against Russia, due to the latter invading the former. This invasion occurred due to Russian President Putin's delusion that Ukraine belongs to Russia, is run by Nazis, and therefore his for the taking.
Since this war broke out, countless murders, tortures, rapes, and other atrocities have taken place. Much of the damage done by Russia's invasion will take years to truly comprehend or document.
UKRAINE UPDATE: O.U.R. currently has two fundraisers that will go directly towards helping at-risk individuals affected by the crisis in Ukraine. Learn more about them here: https://t.co/5mDAQqT8MN #childrenofukraine #endhumantrafficking pic.twitter.com/KZas0xO7Tt

— Operation Underground Railroad (@OURrescue) March 15, 2022
However, in the midst of all this is an uptick in human trafficking in Ukraine. Traffickers prey on vulnerability; this is something many Ukrainian women and children remain all too familiar with, amid displacement from their homes and nation.
What to know about the rise of human trafficking in Ukraine
Nine out of ten refugees leaving Ukraine are women and children; these are also the demographics most commonly exploited for human trafficking.
During times of crisis, traffickers are all too eager to swoop in, targeting folks who often remain defenseless.
Thus far, multiple humanitarian workers allege that while trafficking in Ukraine existed pre-Russia invasion, it increased afterward.
Humanitarian workers likewise warn that what people publicly know of human trafficking in Ukraine barely scratches the surface of all that's really occurring.
Women and children fleeing Ukraine to surrounding nations are not the only ones vulnerable to trafficking, however. In Ukraine, many Russian troops are also subjecting women and children to various forms of sexual servitude.
Meet Vlad, a long-time advocate and caretaker for survivors of sexual exploitation, abuse, and neglect. He has continued to support 181 high-risk individuals in his community in Kyiv. We are proud to work with him to support those at-risk in Ukraine. https://t.co/IDnltKiRsS pic.twitter.com/1BrSBeGKiB

— Operation Underground Railroad (@OURrescue) April 13, 2022
According to the Women's Rights Ukraine Crisis Response, they've faced more reports of human trafficking and sexual assault since the war in Ukraine commenced. Furthermore, this organization warns that it's impossible for each and every victim to make reports.
Many Ukrainians vulnerable to trafficking face serious hardships, with accessing basic living necessities posing steep challenges.
The sad reality here is that many of the people offering Ukrainian women and children shelter and other necessities for survival expect sexual servitude in return.
Raising awareness about human trafficking
If human trafficking got half the attention of various other social issues, a lot could occur to crack down on this evil.
Holding traffickers accountable is just as critical as holding their buyers accountable. Both parties stand as predators and criminals.
American-based sex trafficking rescue tells us chaos of war is "harvest time" for traffickers. Undercover teams right now are targeting Ukraine @OURrescue @TimBallard pic.twitter.com/a1JguMpFMZ

— Matt Finn (@MattFinnFNC) May 17, 2022
Human trafficking often hides in plain sight, commonly taking place online. Traffickers have and continue to use schemes like bogus job listings, offers of shelter with strings attached, and even posing as friends or helpers.
Unfortunately for countless vulnerable Ukrainian women and children, the war may last indefinitely.