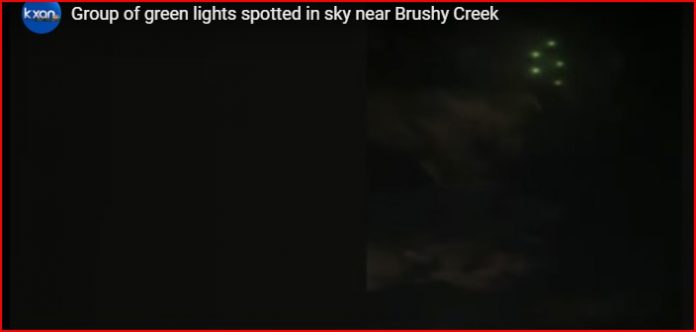 Last Thursday night in the skies North of Austin, Texas mysterious lights were spotted.  Area residents took videos. And many speculated that the lights may be UFOs or UAVs, most likely drones. 
The cluster of lights appeared overhead in the Round Rock, Brushy Creek, and Cedar Park region of Williamson County. 
One of the videos which was posted on YouTube was sent to FOX 7 by Gus McGiven and Kyle Gomez. McGiven and Gomez were walking near Cat Hollow in Round Rock.
Gomez describes the light intensity. "In real life when you see it, it's a lot brighter than it actually is." 
And McGiven says that "I've never believed in UFOs or anything like that, but I mean, I might, I might now. I don't know, I'm not sure."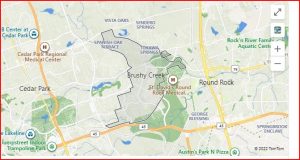 UFOs or UAVs 
The video shows the lights in formation. And eventually they fly off together at a high rate of speed.
There was speculation that the "UFOs" may have been created by lasers or that they were UAVs, Unmanned Aerial Vehicles. The speculation continues as to whether these were UFOs or UAVs.
Gene Robinson, a Wimberley resident, trains drone pilots and flies several types of UAV platforms. 
After he saw the FOX 7 video, he commented on the phenomenon. And claimed that it couldn't be a laser since the light would need something to reflect off of.
"I would have to say there's nothing extraterrestrial involved with this. But I am not about to say that that couldn't be a possibility." 
Robinson believes the "UFOs" may actually have been UAVs, most likely drones.
"My initial take on this is that it is very likely a drone-based phenomena," said Robinson.
Drone swarms are light shows at special events. They started appearing in 2020 with a presentation of drones flying over Shanghai. In March, at SXSW, a drone swarm created a lot of buzz. And Galveston had a similar show for a Fourth of July event this year. 
YouTube commenters doubt drones 
Of hundreds of commenters on the video most claim that the lights were moving too fast to be drones. 
M.T. Wood said, "As a drone operator that speed is not possible". I assure you; these are not drones."
Pete Davis claimed that "Drone guy is out of his mind. Raise your hand if you've seen a drone take off from zero to over 1000 mph in about 1/10th of a second? Yeah, me neither. Not a drone, drone guy. "
Freddy Ferrillo added "It's impossible for a drone to take off that fast. Especially a swarm of drones! The way that took off to the left canceled out a drone for me."
Tay Barker also doubted it was drone activity. "When I saw them, it was 5 lights together, but they weren't still. They were in and out of my vision within 2 seconds. So fast!!"
No FAA waiver
Whenever a plane takes flight, the FAA is supposed to be notified. And a UAV flight of this type would have needed a special waiver from the FAA.  The FAA requires a waiver to fly at night, especially in a swarm configuration. Officials with the agency say they have no record that a waiver was sought or granted.
Round Rock police also note they received no reports about the strange lights.
So, residents are still questioning what exactly they saw. And Emily White who also videoed the event said, "I'll be honest, kind of. I don't know if I believe in all that, but I don't know. Maybe, I hear a lot of it in America that that kind of thing happens."
 "I think it's just because of, like, it didn't make any noise at all, which I just thought was really odd. But, yeah, definitely… definitely felt like it was like an alien invasion or something on the way."