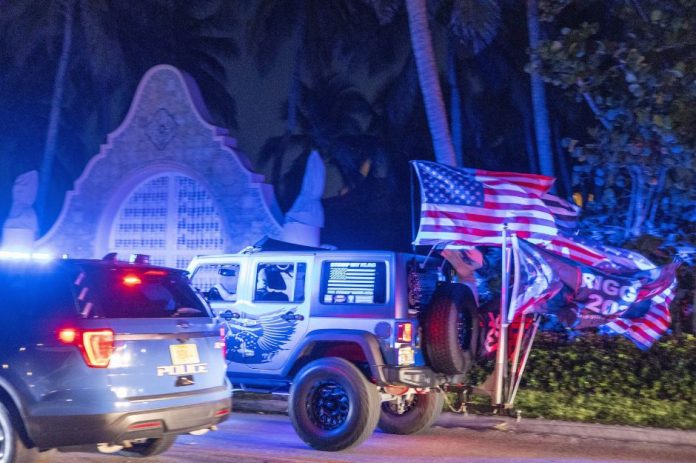 On Monday, U.S. District Judge Aileen Cannon Federal judge granted former President Donald Trump's legal team's request to appoint a special-master to review documents seized by the FBI.  Last month's raid on Trump's Florida home Mar-a-Lago allegedly netted the FBI boxes of classified and unclassified records.
The decision by the Federal judge came despite objections from the Justice Department. The DOJ claimed an outside legal expert was not necessary because officials had already completed their review of potentially privileged documents. And the Trump team says that the DOJ has leaked a photo of classified documents they spread on the floor to the media (see below).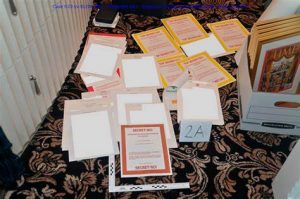 The judge had previously said she was inclined to approve a special-master. And asked the Justice Department attorney, "What is the harm?" during arguments.
Judge Cannon asked for clarification from Trump's legal team of why the special-master request had come to her. And not to the magistrate judge Bruce E. Reinhart who approved the initial search.
As is, standard practice, the judge had Wi-Fi service turned off inside the courtroom during Thursday's hearing on the special-master request. This is done in many proceedings to stop contemporaneous texting and tweeting.
Both sides were instructed by the judge to "meaningfully confer" over a list of prospective appointees to the special-master role. And to decide before this Friday.
The appointment process may slow the DOJ investigation into the presence of top-secret information found at Mar-a-Lago. And it will give Trump's team more transparency into the investigation.
 Special-master to review documents
The decision comes after President Biden's speech last week where he labeled any "MAGA" supporters as a danger to the US. 
The original search warrant gave the FBI the right to search all the private areas of the Trump residence. And they went through the former first lady and his son's closets. It is uncertain where they found the documents with Top Secret headings, but they were spread out on the floor of Trump's office before being photographed as Exhibit 2.
The Trump team continues to ask why former first lady Hillary Clinton was never the subject of a search warrant. And claim that team's admitted destruction of classified records which were under subpoena were a crime.
Biden administration Director of National Intelligence Avril Haines claims her office will lead the ongoing classification review of recovered Mar-a-Lago materials