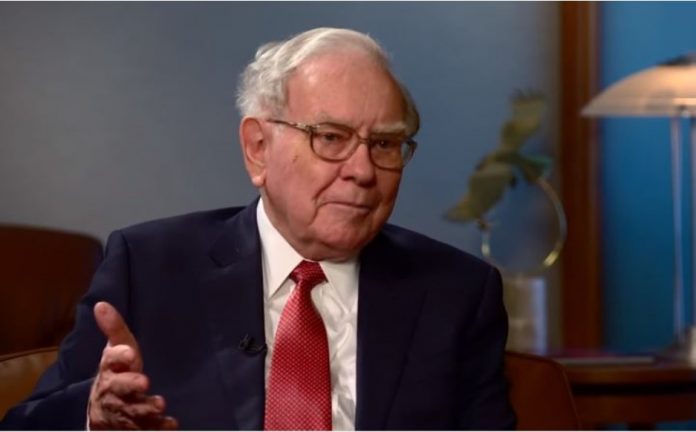 Warren Buffett and his conglomerate Berkshire Hathaway likely scored a 70% or $1.7 billion profit on its General Motors (NYSE: GM) bet in less than four months.
Berkshire Hathaway acquired 10 million GM shares worth around $260 million in 2012 when the European financial crisis, which negatively impacted American automakers.
Over the years, Buffett increased his company's stock holdings in GM. As of September 30 last year, its stake in the automaker climbed to 80 million shares with an approximate value of  $2.4 billion.
GM's stock price has been rising steadily–from $29.79 per share on September 1 to $51.87 per share on January 14.
Based on the stock's current trading price, Berkshire Hathaway's stake in GM is now worth around $4.1 billion. Assuming that Buffett kept the stock holding as is, then Berkshire Hathaway already made $1.7 billion in profits in just four months.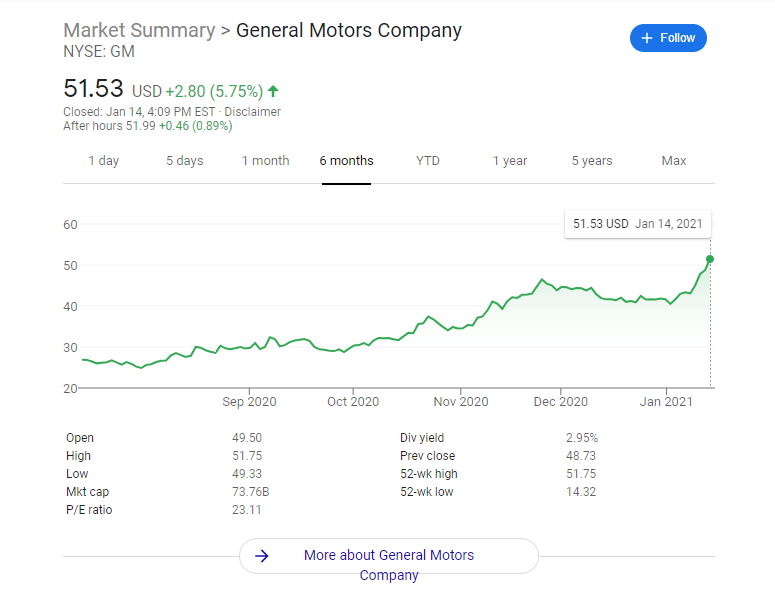 GM has been in business for over 100 years. It has experienced and witnessed all key economic downturns and upturns. The automaker managed to survive World War 1, World War 2, Great Depression, Great Recession to the current economic crisis due to the global COVID 19 pandemic.
Warren Buffett is a value investor. He is considered one of the greatest investors of our time. His company's huge investment in GM is a testament that the automaker is on the right track to achieving long-term profitability.
The Mottley Fool rated General Motors as the most affordable stock on its list.
GM closed the third quarter with nearly $38 billion in liquidity and almost $10 billion in operating cash flow from its auto business.
During the COVID-19 crisis, General Motors' vow to maintain high liquidity has buoyed hopes for the company to mitigate losses, pay down debt, and prepare for the future. 
General Motors CEO Mary Barra and her team recently announced that they will introduce 30 new electric vehicles by 2025 at the 2021 Consumer Electronics Show on Tuesday. This development has driven the company's stock rally.
The prospect of GM getting a slice of Tesla's market share has likely prompted investors to revalue the company, benefiting Buffett in the process.
On Thursday, Argus analyst Bill Selesky raised his stock rating on GM from hold to buy based on the fact that the company is expanding into the electric and autonomous vehicles market.  He also noted that the automaker is benefiting from "high margins" in North America and it has a "solid cash flow and a strong balance sheet."
Have a story you want USA Herald to cover? Submit a tip here and if we think it's newsworthy, we'll follow up on it.
Want to contribute a story? We also accept article submissions – check out our writer's guidelines here.