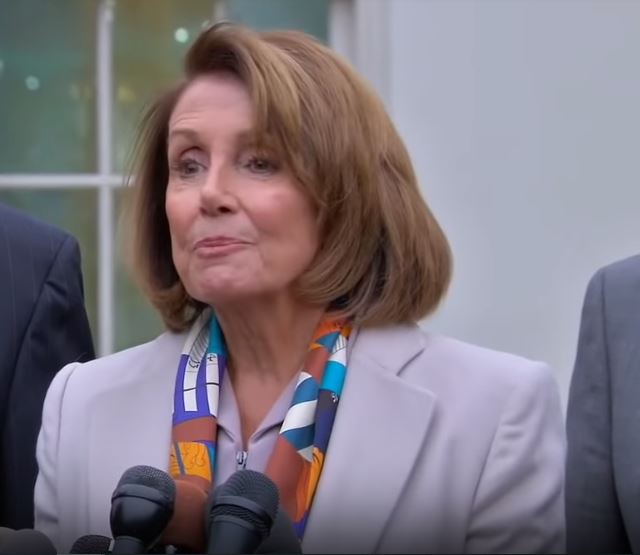 Among the heated arguments on the floor of the House during the Wednesday Impeachment Hearing, several representatives reminded a very heated and passionate Democratic Caucus that seeking retribution and using impeachment as a punishment, after subjecting the public and President to non-stop protests and investigations for the past four years will only continue to rip the fabric of our nation further.
U.S. Representative Jeff Van Drew, (R-NJ) stated today, "We've been here before. We've done this before. This has failed before. We've fractured our nation using the same process before."
"Congress must be the glue that starts unifying everyone. By the time this process would conclude, the man you want out of office will no longer even be the president."
He continued, "This once again splits the country apart. It's going to disenfranchise and hurt the tens of millions of people who still did vote for him. By moving forward with this, this takes their voice away."
"We must be bigger and better than the most base of instincts that have been driving our political discourse. It is destroying us. Let's link arms with one another and begin to heal. Let's stop this impeachment."
While these statements from Rep Van Drew were met with Democratic derision, one other Representative from Texas attempted to make a bold point and guide the Democratic members to calm their push to impeach President Donald J. Trump just days before he is scheduled to leave the office.
Amid pleas and desperate calls from Democrat counterparts for President Trump's immediate removal due to "inciting riots and violence against us, in this very room," Republican Representative Louie Gohmert,  said very plainly, "Here's a quote. 'I just don't even know why there aren't more uprisings all over the country, and maybe there will be."
Rep. Gohmert very clearly indicated that he was using a quote, one, which in fact, was taken directly from House Speaker Nancy Pelosi's previous, almost prophetic statements encouraging uprisings.
During the remainder of his time, he quoted Pelosi again from August of 2020, "Sadly, the domestic enemies of our voting system and honoring our Constitution are right at 1600 Pennsylvania Avenue with their allies in Congress of the United States."
Many in the left-biased media, along with left learning political activists immediately took to the internet to vulgarly condemn Rep Gohmert, insult his intelligence, and even claim that he viciously called for increased violence and further insurrection.
To the detriment of these so-called journalists and fact-checkers, no time was taken to locate the source of the quotes. Had proper steps been taken, rather than heated emotional outbursts and finger-pointing, these individuals would have realized the quotes were directly from the mouth of House Speaker Nancy Pelosi. Their brash vitriol and need to condemn anything and everything from the right only further proved the point Gohmert was making.
"Louie Gohmert calls for more violent uprisings claims Nancy Pelosi is destroying the American experiment and quotes the History Channel in about two minutes," Sarah Reese Jones, a managing editor and columnist at PoliticusUSA, said in a tweet.
"'I don't know why there aren't uprisings all over the country. Maybe there will be,' Louie Gohmert says, perhaps hopefully," another reporter said.
"Holy shit. Is Gohmer encouraging MORE "uprisings"??!? Did I hear that right??????????" CNN's Asha Rangappa tweeted.
Rep Louie Gohmert condemned the Democrats' hypocrisy regarding violent speech, causing unrest among the people, and their obsessive attempts to remove President Trump from office, days before the inauguration of the incoming administration.
"Now the message is if you have a whim, and you want to just go after a president, just go straight to the floor. No investigation. No Judiciary Committee. Go straight to the floor. Use it as a political weapon as you wish. This is so dangerous," he said.
Both men echoed the concerns and warnings delivered by Vice President Mike Pence in his letter to House Speaker Nancy Pelosi on Tuesday. He declined to invoke the 25th Amendment to remove President Trump from office prematurely, stating that he would not overstep his Constitutional power and suggested caution regarding further actions to hold a second impeachment.
Have a story you want USA Herald to cover? Submit a tip here and if we think it's newsworthy, we'll follow up on it.
Want to contribute a story? We also accept article submissions – check out our writer's guidelines here.