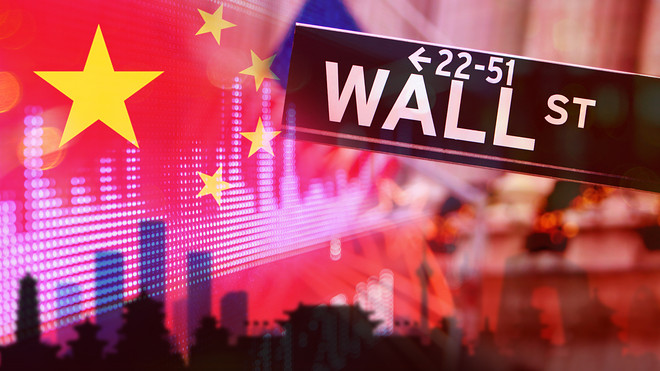 Earlier this week President Donald Trump tweeted a leaked video of Chinese professor Di Dongsheng, vice dean of the School of International Relations at Renmin University, touting his country's relationship with Wall Street and the Washington political establishment. The video has been banned in China.
While talking to a large Chinese audience, the professor explained, "Trump has been saying that Biden's son has some sort of global foundation. Have you noticed that? Who helped him (Biden's son) build the foundations? Got it? There are a lot of deals in these."
Although the unnamed professor did add that this is merely based on his 'limited' professional experience, the claims laid forth in the video are still chilling.
How deep are China's relationship with Wall Street and the U.S. political elite go?
Further, what does this mean for U.S.-Chinese relations during the incoming Biden administration? Biden has been quick to draw a line in the sand on China, claiming he will do what's best for American interests.
In a recent interview with the BBC, William Evanina from the US Office of the Director of National Intelligence claims the Chinese government is working overtime to extend its tentacles to individuals close to Biden.
"And when I say that, that malign foreign influence, that diplomatic influence plus, or on steroids, we're starting to see that play across the country to not only the folks starting in the new administration, but those who are around those folks in the new administration," Evanina added.
John Demers, chief of the justice department's national security division, also added that over 1,000 Chinese nationals with ties to the People's Liberation Army (PLA) have fled the United States, making any previous arrests of PLA members 'the tip of the iceberg.'
Another interesting point made during the video is the implication that Wall Street has acted as a conduit in influencing American politics.
In other words, the pressure is exerted on Wall Street by Chinese officials which is then sent down the grapevine to Washington. Since 2008, however, Wall Street's status has been diminished, leaving few inroads for foreign manipulation.
This is all set to change with the Biden administration apparently, as the speaker makes clear in the damning video.
—————————————-
Have a story you want USA Herald to cover? Submit a tip here and if we think it's newsworthy, we'll follow up on it.
Want to contribute a story? We also accept article submissions – check out our writer's guidelines here.