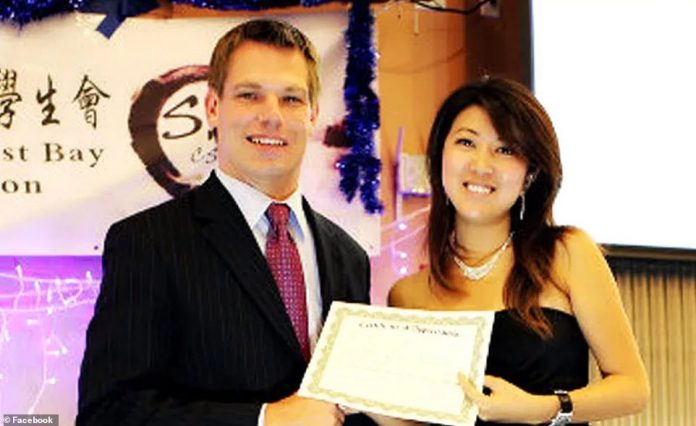 Eric Swalwell was compromised by a Chinese spy named Christine Fang who reportedly worked with him in a fundraising capacity during his 2014 campaign, according to an exclusive report by Axios.
In 2015,  the FBI notified Swalwell that his office had been compromised by Fang also made attempts to ingratiate herself with other major politicians in the Bay area.
An anonymous political operative confirmed that Swalwell's team was aware of Fang's fundraising activities but has zero evidence of illegal contributions. The FB also told Swalwell that he is not under investigation at this time for any wrongdoing.
"I was shocked. Just over six years ago, I was told about this individual, and then I offered to help, and I did help," Swalwell said. He added that the FBI thanked him for his help and "that person is no longer in the country."
Although Swalwell has been exonerated, that didn't stop him from claiming that the Trump administration leaked pertinent details to Axios in order to conjure up the story. He went on to add that his role in the impeachment inquiry as a member of the House Judiciary and Intelligence committees played a role in why the story broke.