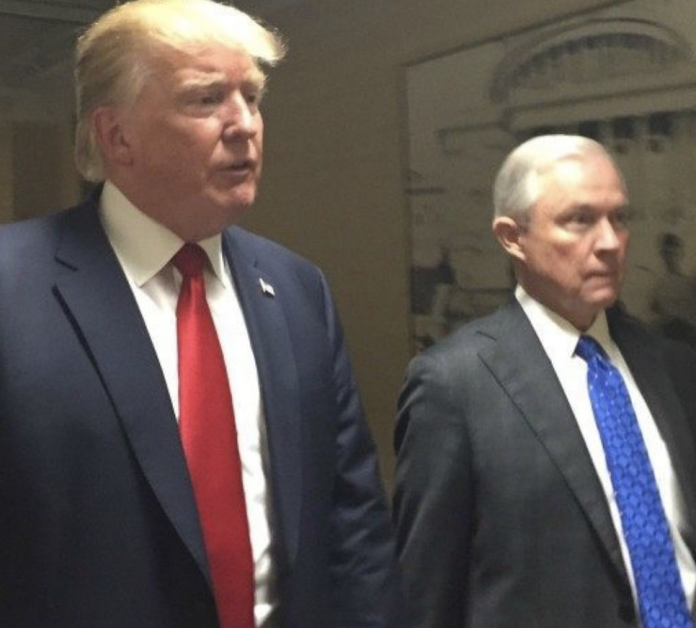 On Thursday, Republican Sen. Lindsey Graham asserted that President Donald Trump will "very likely" fire Attorney General Jeff Sessions after the midterm elections.
An Overview of Graham's Remarks
The South Carolina GOP senator shared the following thoughts with Bloomberg News:
"The president's entitled to an attorney general he has faith in, somebody that's qualified for the job."
Graham then spoke about the potential need for a new attorney general in the not-so-distant future.
"I think there will come a time, sooner rather than later, where it will be time to have a new face and a fresh voice at the Department of Justice," he said. "Clearly, Attorney General Sessions doesn't have the confidence of the president."
Despite these statements, the senator also claimed that "havoc" may follow if the president does, in fact, fire Sessions.
More on Trump and Sessions
Graham's prediction comes after many months of apparent discord between the president and his attorney general. Earlier today, Trump criticized Sessions, stating that he "failed to take control of the Justice Department."
President @realDonaldTrump: "I put an attorney general that never took control of @TheJusticeDept, Jeff Sessions. Never took control of the Justice Department." pic.twitter.com/cCwcJYqJBy

— Fox News (@FoxNews) August 23, 2018
At this point, Sessions is no stranger to condemnation from Trump. In May, the president lamented the attorney general's decision to recuse himself from the Russia investigation. He even expressed regret over hiring Sessions in the first place. Speculations about whether the president would eventually fire the attorney general date back to 2017.
Trump is not the only critic of his attorney general. Sessions has faced bipartisan condemnation. Democratic Sen. Maxine Waters connected him to the Jim Crow era; Republicans and right-wing leaders conversely have opined that the attorney general has failed to properly do his job. Therefore, various Americans have called for Sessions to resign from his position.
Despite the many critics, the attorney general is defending himself against backlash. Earlier today, Sessions issued the following statement in response to the president's condemnation of his service:
"While I am attorney general, the actions of the Department of Justice will not be improperly influenced by political considerations. I demand the highest standards, and where they are not met, I take action. However, no nation has a more talented, more dedicated group of law enforcement investigators and prosecutors than the United States."