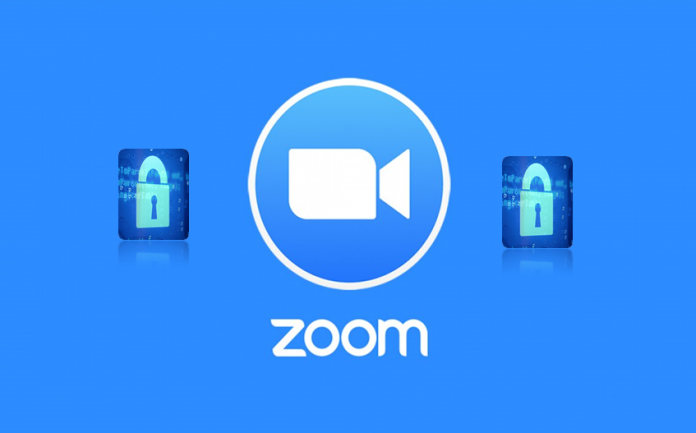 Zoom Video Communications (NASDAQ: ZM) is facing a class action lawsuit alleging that the company misrepresented the level of security to protect consumers on its platform. 
Consumer Watchdog, the non-profit consumer advocacy group, filed the lawsuit in the Superior Court of the District of Columbia.
In the lawsuit, Consumer Watchdog alleged that Zoom violated the District of Columbia Consumer Protection Procedures Act (DCCPPA), which prohibits unlawful trade practices and false or deceptive advertising. It is demanding a jury trial on behalf of the general public. 
The consumer advocacy group alleged that Zoom's misrepresentations of its data protection gave its users "a false sense of security."
Zoom has "falsely and repeatedly claimed," it uses so-called "end-to-end encryption" to protect users' communications on the platform. In reality, the company was just trying to attract new customers and build it's brand when it continually violated the DCCPPA, according to Consumer Watchdog. 
The consumer advocacy group claimed that Zoom "has always been capable of intercepting and accessing any-and-all data transmitted on its platform." This is the opposite of "end-to-end encryption."
Zoom repeated its promises of "end-to-end encryption"  on its website, on the user interface within its app, and in white papers assuring that it has tight security and privacy protections. The group noted that an April 2020 guide promoting Zoom for medical professionals was still making false claims to get medical professionals to transmit sensitive patient information," Consumer Watchdog noted.
The China connection
Furthermore, Consumer Watchdog expressed concern that Zoom has close connections with China where it maintains servers and employs 700 workers.
The company's failure to use end-to-end encryption puts global servers at-risk of cyberattacks. Data privacy and security are is a big concern in the United States and internationally.
"Given that individuals and companies use Zoom to discuss and share confidential trade secrets, it is particularly troubling that Forbes recently reported that some Zoom conversations were being routed through servers in China—a country whose government is often accused of trade secret theft," according to the consumer advocacy group. 
Eric Yuan, a Chinese-American billionaire is the founder and CEO of Zoom, which uses software partially developed in China to provide video-conferencing service.
Cyber-security more essential during the pandemic
The importance of secure video conferencing has become more apparent since COVID-19 started. Entire sectors of the country have shifted to doing business online and visiting friends and family remotely. 
Zoom has been a beneficiary of this shift to remote work, seeing its user base skyrocket and its market-valuation grow as more individuals use the video conferencing software.
To distinguish itself from competitors, Zoom advertised "end-to-end encryption." This implies that the only people who can access the communicated data are the sender and the intended recipient.
The lawsuit alleged that consumers are making privacy and data security a vital consideration when choosing companies to do business with and products to buy.
Using end-to-end encryption, is an industry-standard in internet security. It prevents hackers and unwanted third parties from accessing messages and data transmitted on the platform. 
Zoom should not be able to intercept and disrupt communications and it shouldn't be able to send or block private data to other parties, either.
"The consequences of Zoom's false promises of end-to-end encryption are far-reaching and incredibly concerning," said Benjamin Powell, a Staff Attorney with the Consumer Watchdog. 
Consumer Watchdog is seeking money damages and an order prohibiting Zoom from misrepresenting the level of security it offers. The DCCPPA allows statutory damages for $1,500 per violation. Consumer Watchdog estimates that there are tens of thousands of Zoom users in Washington, D.C.
—————————————-
Have a story you want USA Herald to cover? Submit a tip here and if we think it's newsworthy, we'll follow up on it.
Want to contribute a story? We also accept article submissions — check out our writer's guidelines here.