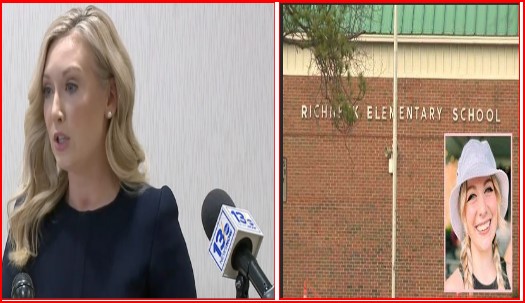 First-grade teacher Abigail Zwerner's attorney, Diana Toscano, held a press conference on Wednesday. She announced that the tragedy was preventable. And Zwerner was suing the Newport News Public Schools.
On January 6, first-grade teacher Abigail Zwerner, 25, was shot by her student at Richneck Elementary School in Newport News. A six-year-old boy in the Virginia classroom shot the teacher in the chest and hand.
Zwerner was discharged from the hospital last week. And she is between surgeries. Toscano said her client has to live with the bullet 'dangerously' lodged inside her body. And that 'the road to full recovery will be long … and the psychological scars will be lasting.' 
Police Chief Steve Drew has characterized the shooting as 'intentional,' saying the boy aimed at Zwerner and fired one round which pierced her hand and struck her in the chest. Due to his age, he can't be charged with a crime. But when he was detained, the child was fighting and insisting he wanted to kill his teacher.