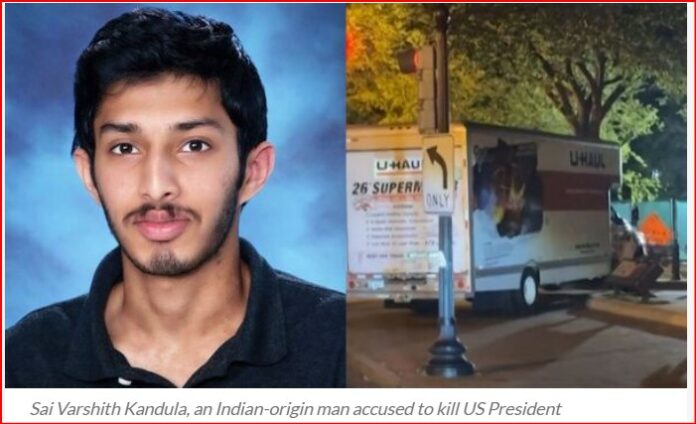 Sai Varshith Kandula, of Indian-origin, was arrested after threatening to seize power and kill, kidnap, or inflict harm on President Joe Biden. 
He allegedly rammed a U-Haul truck with the bollards outside a park near the White House. The incident occurred on May 22. And the charges against Kandula also include assault with a dangerous weapon, destroying property of the United States exceeding $1,000, and reckless operation of a motor vehicle.
In a shocking incident, a 19-year-old from Missouri intentionally crashed a rented box truck into a barrier outside the White House. He confessed to authorities that he admires Nazis and harbored a desire to "seize power" and "kill" President Joe Biden. 
The disturbing details emerged from court documents released on Tuesday.
The suspect reportedly flew from St. Louis to Dulles International Airport on a one-way ticket. And rented a U-Haul truck on Monday night. 
Attempt to seize power
The accompanying statement in the complaint outlined the events of the incident.