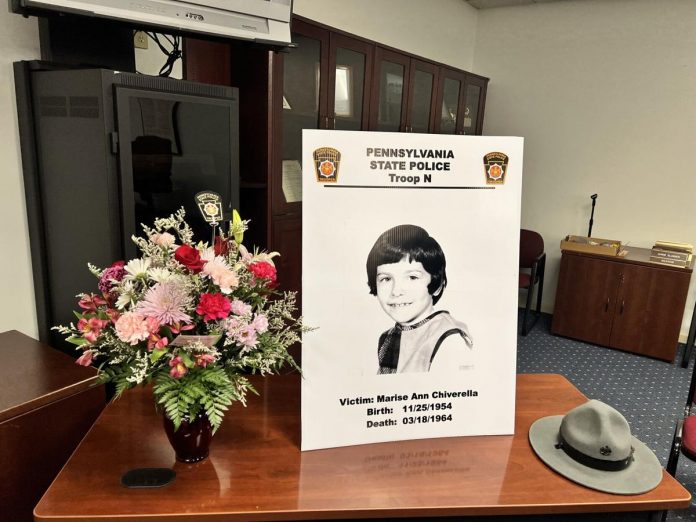 On Thursday, the Pennsylvania State Police announced they had solved a 58-year–old cold case. They used DNA genealogy to identify James Paul Forte as the murderer of 9-year-old Marise Ann Chiverella.
At the live press conference, the trooper who first probed Marise's murder and the little girl's four siblings and extended family were present.
"Over the past 58 years, the Pennsylvania State Police have continuously worked this case and a special thanks to the front-line team," Marise Chiverella's brother, Ron said. "Our family thanks you so much."
Several generations of investigators looked for answers. Over 230 members of the department were involved in the probe over the years. Police interviewed several hundred people and compiled more than 4,600 pages of investigative material. And James Forte was never considered a suspect until 2020.
Forte was 22-years-old at the time of the murder. He died in 1980 of natural causes.
State police Cpl. Mark Baron, the lead investigator, said this is the fourth-oldest cold case in the U.S. to be solved using DNA genealogy. And it is the oldest case in Pennsylvania to be solved with technology.
The death of a child
Marise was kidnaped, raped, and killed on her way to St. Joseph's School in Hazleton, Pennsylvania.