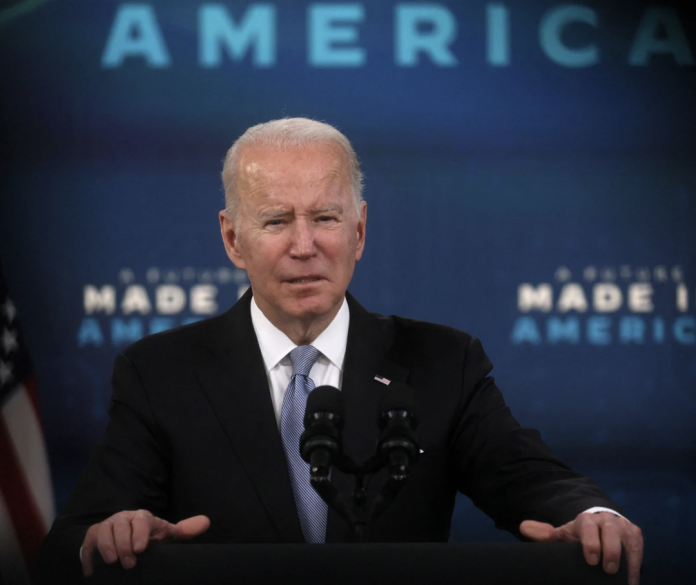 For the past several months, there's been a lot of attention on the various polls coming out on Biden's leadership. This attention has heightened as the approval numbers get steadily lower for a president who claims he's "outperformed."
At this time, there are more than five out of every ten voters who do not approve of how Biden's leading the country as president. Additional disapproval centers around the means by which Biden is handling crime, inflation, and other relevant matters.
Independent voters are also another highlight of various polls to come out. The current commander-in-chief has significantly lost support with Independents in the roughly 13 months he's held the presidency.
However, a brand new poll from CNN confirms that Biden is also severely underwater with his own party, the Democrat Party.
Ominous news for Biden
It is normal for a president's opposing political party to largely disapprove of him or her; however, when the majority of the president's own party also disapproves, this speaks to a much greater issue.
According to a CNN poll that came out just earlier today, 51% of Democrats believe the party should nominate a different candidate in 2024. Meanwhile, only 45% of Democrats would like for Biden to run as their party's nominee in the next presidential election.
— Donald J. Trump Tracker (@DJTTracker) February 14, 2022
Interestingly enough, the poll divulges a series of reasons why Democrats aren't so keen on Biden representing their party in 2024. 35% told CNN they don't see Biden successfully defending the presidency from a GOP candidate.
Meanwhile, 31% just lack interest in seeing Biden serve a second term. By the time 2024 arrives, Biden will have about 82 years under his belt; this is a concern for 18% of Democrats.
Multiple disappointments for Biden's base
Supporters of the current president have faced a lot of disappointments. Just last week, the first lady announced the Democrat Party's agenda would not entail the free community college Biden promised on the campaign trail.
This came after Sen. Joe Manchin, once again, restated his refusal to vote for the Build Back Better Act. Democrats largely wanted this bill to pass, notwithstanding its inherently negative impacts on the economy.
Furthermore, Democrats in Congress failed to take down the Senate filibuster or pass any of their hyper-partisan "voting rights" legislation. To add the final nail in the coffin, Biden has not delivered what he promised his base on climate change reform or student loan forgiveness.