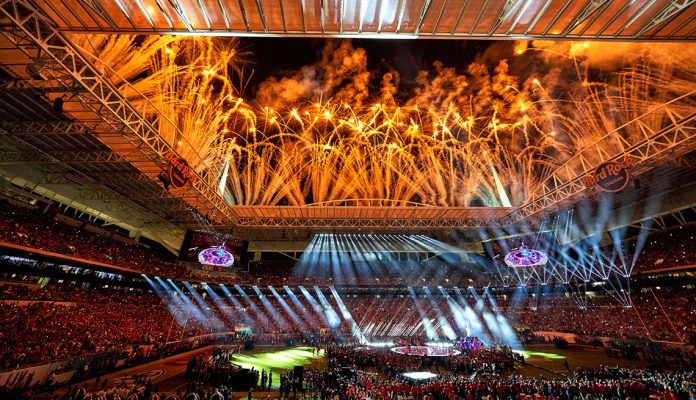 The Los Angeles Rams defeated the Cincinnati Bengals 23-20 to ride to victory in Super Bowl LVI. It was the second time the Rams' got the Super Bowl title in franchise history. 
The Los Angeles Rams hosted the Cincinnati Bengals for the National Football League's championship game at the SoFi Stadium in LA on Sunday.
A crowd of over 70,000 Rams fans watched their team become only the second to win the Lombardi Trophy in its home stadium. Last season the Tampa Bay Buccaneers became the first team to do it.  
The Bengals lost their shot at a first-ever Vince Lombardi Trophy. And the Rams are up for their first Super Bowl win since 2000. 
 The win validated the Rams' all-in approach. The club traded off several of its' draft picks to acquire quarterback Matthew Stafford, outside linebacker Von Miller and wide receiver Odell Beckham Jr. And they focused this season on pulling out all the stops to focus on a 2022 championship.
In a last-minute touchdown, Stafford sent the ball to star receiver Cooper Kupp for the 1-yard touchdown. There was only one minute, and 25 seconds left on the clock.