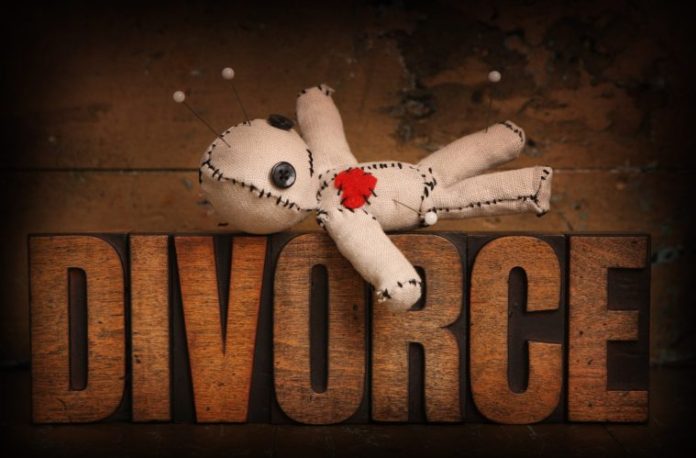 In America, there is one divorce approximately every 36 seconds*. That's nearly 2,400 divorces per day, 16,800 divorces per week and 876,000 divorces a year. The average length of a marriage that ends in divorce is eight years. People wait an average of three years after a divorce to remarry.
The average divorce costs $25,000 in legal fees, and if you use a good law firm the costs can up to well over $100,000.
Researchers have found that typical marriages still have about a 50% chance of lasting.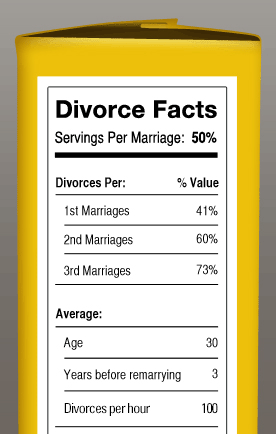 The number of divorces change depending on state, income, age, and other demographical factors. Currently, the number of divorces for Baby Boomers has grown while divorces for individuals within the 25 – 39 age group has gone down according to Pew Research. While that may not seem like a high divorce rate, you can probably attest to the fact that at least half of your friends have gone through or are currently going through a divorce.
Divorce is the way that we legally end marriages in the United States. In most states, the process is called a "no-fault" divorce. This means that the parties will only claim that they can't get along (irreconcilable differences) and there is no hope for them to work things out (irretrievably broken).
In a few states, there are "fault" divorces. Yet, you don't necessarily have to prove the other person did something (like abandonment, infidelity, or cruelty). The state won't force anyone to stay married. Even in "fault" states, there's usually an option to just claim irreconcilable differences.
How property (real property such as a house or personal property such as a prized collection of Star Trek DVDs) gets divided up during a divorce can include several factors. This includes whether the couple lives in a state that is considered a "community property" state.
When a couple lives in a community property state, it is much more difficult to stop your prized possessions from going to your former spouse unless you can definitively show that you owned that item before you married. Of course, things aren't always cut and dry when it comes to states that don't use that concept. The court relies on other factors to try and be fair to both parties.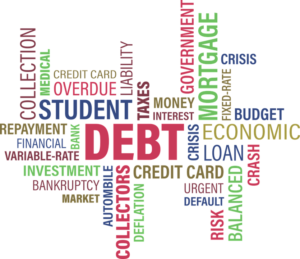 Debts and other liabilities will also be divided. In some states, it could be that you both split the marital debt (accounts that you both have or used regardless of whose name it was in) and keep your other separate debts (such as your student loans). It could be that you have three cars in your name and your former spouse has none. The court could order you to sign one over to your former spouse. If the car isn't paid off, the court would order the car to be refinanced into the other person's name.
Then, there's the concept of both child support and possible spousal support. Child support is a federal right given to children and it is usually paid to the parent who will have the children the majority of the time. In some divorces, if the parents of the child agree, neither party will pay child support because they both contribute equally to the financial needs of the child. With spousal support (sometimes referred to as alimony or maintenance), there are several factors that the court considers.
As you can see, divorce is the legal process of dissolving the business of marriage. It's deciding who gets what and what (if anything) is liquidated.
Divorce Can Make Former Partners Do Strange Things
Even a divorce that starts off as non-contested (which means both parties just want a divorce and to move on with life), things can head south in a blink of an eye. The process makes otherwise ordinary, relatively sane people do strange things that seem out of character.
And, apparently, divorce lawyers aren't immune to the phenomenon of strange behavior…except they're supposed to act as a wise counselor who looks out for the best interests of their client and any minor children who are involved.
USA Herald Investigates High Powered Divorce Firms – Attorneys Broder & Orland  
Not long ago, we brought you a breaking legal news story concerning Broder and Orland, a high powered law firm in Connecticut, and its named partner Carole Topal Orland because it faced a lawsuit from a former employee. During our investigation, we've found public divorce records where lawyers from Broder & Orland were accused of violating Rules of Professional Conduct by opposing attorneys.
In this article we are going to delve into the "Divorce Industry" and point out some notable cases we found from Broder & Orland that we believe exemplify some of the fundamental flaws in the system.
Over the last couple of weeks, The USA Herald team spent a lot of time reviewing public records and reading hundreds of pages of divorce complaints, motions, settlement agreements, answers, and cross complaints related to Broder & Orland.
Through the process we found a number of cases where there appeared to be conduct by Broder & Orland that was questionable.  This law firm is amongst the highest billing and several cases we've discovered had parties that may have been left aggrieved.
USA Herald investigates.
Attorneys Have a Specific Set of Rules to Follow
Attorneys have a specific set of rules to follow. These rules ensure that attorneys act in an ethical manner.
In Paasman v. Paasman, a divorce filed in Superior Court in Connecticut (Case No. FST FA 14-40287), public record shows Plaintiff's Motion for Contempt: Discovery Order, Pendente Lite. It was filed by Rebecca L. Ciota, a licensed attorney and counsel for the First Plaintiff. The motion was filed in September of 2012.
In paragraph 17 of the Motion, Ms. Ciota alleges that Broder & Orland violated Rule 3.4 of Rules of Professional Conduct. Ms. Ciota quoted several parts of the rule including how it was unlawful to obstruct a party's access to evidence and fail to be reasonably diligent to comply with a discovery order (remember all of those continuances asked for to produce financial documents?).
Ms. Ciota went on to state in her motion that an attorney who violates Rules of Professional Conduct open themselves up to disciplinary actions. We reached out to Ms. Ciota for comment, but she is no longer with the same firm and did not respond to our request for comment.   Ms. Ciota isn't the only attorney who alleged in a motion during a divorce proceeding that accused Broder & Orland of violating Rules of Professional Conduct.
In 2014, Kamil Salame was a defendant in a divorce proceeding filed by his former spouse, Katherine A. Courpas in Superior Court in Connecticut (Case No. FST FA 14-40287). After switching attorneys, Ms. Courpas was represented by Broder & Orland. In 2016, Mr. Salame's attorney, Gary I. Cohen, filed Defendant's Motion for Sanctions, Post Judgment. Mr. Cohen alleged that the plaintiff refused to engage in arbitration despite her initial acceptance. The independent arbitrator had reached out to the parties to inform them that her firm had advised the defendant's firm on unrelated matters (paragraph 4). Both the defendant and the plaintiff signed a waiver and knew about the association.
However, Mr. Cohen alleged that the plaintiff's legal team, Broder & Orland, took steps to attempt to intimidate the arbitrator (Lynda Munro, a retired judge). Mr. Cohen had emailed Broder & Orland and his email was not returned. Instead, Mr. Cohen alleged that Broder & Orland took the time to attempt to intimidate Judge Munro via email (paragraph 13).
In paragraph 14 of the Defendant's Motion for Sanctions, Mr. Cohen states that the behavior engaged in by Broder & Orland is "unbecoming of a professional lawyer."  He also went on to allege that Broder & Orland had "prevaricated" the situation. Merriam-Webster dictionary defines "prevaricate" as to deviate from the truth.
Finally, in paragraph 19, Mr. Cohen requested that the Court sanction Broder & Orland because "The rules of professional responsibility binding her do not bend so wistfully to her client's demands." Mr. Cohen also requested reasonable attorney fees and costs as well as for plaintiff's attorney read Rules of Professional Conduct from cover to cover and file a certificate of completion with the Court. We reached out to Mr. Cohen's office for a statement and we did not receive a response by our deadline.
The Financial HardShip Of Divorce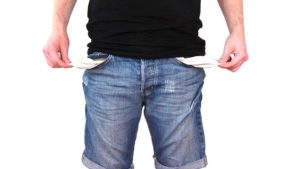 Divorce isn't just a legal process.  It's also a financial process.
You could end up splitting retirement accounts, savings accounts, checking accounts, businesses, and (of course) paying legal fees.
Courts have a fee associated with filing a divorce. The price it costs depends (usually) on whether minor children are involved. Most people seek out the services of an attorney. As you've learned, divorce can quickly become complicated and all consuming. A lawyer is supposed to look out for your best interest. You must pay their hourly or flat rate fee. Many attorneys want a retainer up front.
Often divorce causes the financial demise of people…although the attorneys seem to always make out no matter what the consequences to the couples.  Many people file bankruptcy when a marriage comes to an end because they no longer have the ability to pay all of their bills.
Since divorce attorneys are supposed to look out for the best interests of their client, shouldn't they also look toward good fiduciary behaviors when it comes to the money of their client?  Because if their clients are totally broke, the attorney may not get paid in the future if the matter ends up being a long-term issue…but more importantly, the children suffer the worse.
Prime Example Of Financial Hardship In A Divorce
According to the public case file in the Passaman case (FST FA 11-4021040-S), Broder & Orland represented Gerrit Paasman as a defendant in a divorce proceeding filed by his former wife Carol Paasman. Mrs. Paasman was awarded $25,000 a month for support before the case ended. She was granted sole custody of the minor children.
The defendant was seriously behind in his support payments and wanted a modification. However, because he wasn't paying, Mrs. Paasman had to ask the court for a continuance because she had no money for an attorney.
In the meantime, Mr. Paasman's legal team at Broder & Orland hadn't turned over requested financial documents (which would help the court determine if there was a need to modify) and also asked the court for a continuance to turn over the documents. If a client truly needed a modification, shouldn't the client and attorneys work together to produce the proper documents?
Filing continuances and appearing in court on those motions (and on motions to modify) runs up the cost of legal fees…money that the client and the opposing party allegedly did not have.  Delay tactic or not, the only losers here are the minor child and Mr. and Mrs. Paasman, as legal bills continue to mount instead of going to child and spousal support.
You Get Billed for Everything Your Attorney Does
And that is the crux of a matter. While many divorce attorneys understand the serious nature of the divorce process at both an emotional and financial level, there are some who appear to capitalize on the clouded emotions of their clients and run up high legal fees by filing motions and putting off the discovery process once it's started.
Looking again at public record divorce cases involving Broder & Orland, in the case of Louise and Ludovico Iacono, the firm eventually filed a motion to withdraw from the case. Mr. Iacono had already paid out substantial fees (and quite a bit of money in a settlement).
Another interesting finding in Connecticut's court files was spotted in Kamil Salame's divorce proceedings (Case No. FST FA 14-4028187). Despite the large amount of money awarded to the plaintiff, motion after motion is filed. In the settlement agreement available as public record there's another fairly interesting statement that may explain why Broder & Orland continues to apparently file a questionable amount of motions and employ delay tactics. Paragraph 15.5 states that if either party is found in default by a court of "competent jurisdiction," the "aggrieved party" is entitled to any and all reasonable expense fees and costs, including reasonable attorney fees. So, more that Broder & Orland go to court, the more money they can make.
We also noted a fair number of cases filed by Broder & Orland where the complaint (written by one of their attorneys) requested that the named defendant pay the attorney fees for the plaintiff. A couple of examples, all filed in Superior Court in Connecticut, include Donald Stangler v. Barbara Harland (FST FA 11-4020386 S), Lesley McCauley v. Steven Kroll, Jr. (FST FA 12-4022513 S), and several currently filed divorce cases.
When you take two people who can no longer live together and try to place the entire cost of the divorce upon one of the individuals, can there be an affordable and equitable solution? Is there a chance that cooler heads will not prevail and one will look to bankrupt the other without thought to their own future or that of their children?
Are Long, Drawn Out Divorce Cases Really in the Best Interest of Children?
The length of time it takes to get a divorce depends on several issues.
First, whether both parties want the divorce and are agreeable to a reasonable settlement. Second, whether the couple has minor children together by birth or adoption can affect the time it takes. Third, the division of property and debts can take a substantial amount of time because they disagree on key items.
Of course, there's the time it takes to get on the schedule for a mediator, arbitrator, or a judge. Add in the time it takes to complete discovery. How long it takes for you to get a divorce depends largely on whether you and your former spouse can communicate well enough to take deal with the necessities.
In every state, the standard is to do what is in the best interest of the children. While it seems obvious that many states are "mother friendly," times have changed. We now see more instances of joint physical and legal custody or at least joint legal custody. We also see in many cases where children over a certain age choose to live with a certain parent or the court awards custody to who they believe is fit.
The legal standard for this is known as the "best interest of the children." It is no longer presumed that moms are the best parents. Courts look at many factors (including whether the parents can be civil or if either will try to alienate (or stop) a relationship between the children and the other parent).
Before a court order on custody is entered, both parties have an equal right to access the children. If you're involved in a custody dispute, it is important that you retain an attorney and take their advice to heart. Don't do things that could jeopardize your shot at custody.
When parents can't seem to communicate and look at what really is in the best interest of the children or when the court believes that the children need a neutral person to observe and advise the court on what it is the best interest, the parents or the court can ask for a guardian ad-litem (GAL). The job of the GAL is to talk with the children, observe their routine in the home of each parent, observe the parents, and observe the relationships. They may also separately talk with the parents and the children in a private environment. This person reports back to the judge and makes a recommendation on what they believe is in the best interest of the children involved in the case.
Make no doubt about it – if you're simply hiring a guardian ad-litem in an effort to look like the better parent, this can backfire on you. It is very difficult to pull the proverbial wool over the eyes of a GAL. If the court appoints a GAL, make sure that you listen to your attorney and to the GAL. The job of the GAL is to represent the best interest of your children.
According to public court files, Louise Iacono filed for divorce against her husband, Ludovico, in Superior Court in Connecticut in 2010 (Case No. FST FA 10-401974S). The defendant was represented by Broder & Orland. In this highly contentious divorce, there was one minor child. The former married couple had a parenting plan filed in their divorce that discussed shared parenting time.
On October 4, 2011, Broder & Orland filed a motion to hold the plaintiff in contempt. It was alleged that Mrs. Iacono had violated the parenting plan and "intentionally" caused harm to the defendant's relationship with the minor child (paragraph 6, Defendant's Motion for Contempt Re: Parenting Plan, Pendente Lite).
The one and only claim listed is that Mrs. Iacono "refused to facilitate the Defendant's parenting time…" Yet, there was no explanation of what she allegedly did that was so serious that it would cause serious harm.
Broder & Orland also asked the court to order Mrs. Iacono to pay the costs of the motion and reasonable attorney fees (on top of an order to the plaintiff to enforce the parenting time).
Was all of that necessary?  Maybe, but on the face of the motion it appears as an attempt to exhaust the other side over a trivial legal issue, although the intentions could have been routine legal maneuvering.
Broder & Orland Previously Faced Serious Accusations in Court
Further investigation by our research team revealed that Broder & Orland was sued in July 2015 by a former client who alleged legal malpractice, invasion of privacy, negligence, business interference, and made claims of slander and libel.
The complaint alleges that an attorney for Broder & Orland released privileged information to a third-party without the consent of their former client, continuously contacted the former client and even attempted to pressure the former client's father-in-law (a pastor), and discussed privileged information with members of a church without the consent of the former client.
These serious allegations, including the violation of attorney-client privilege, caused "extreme financial, reputational, and emotional harm" according to the complaint.
The Divorce Industrial Complex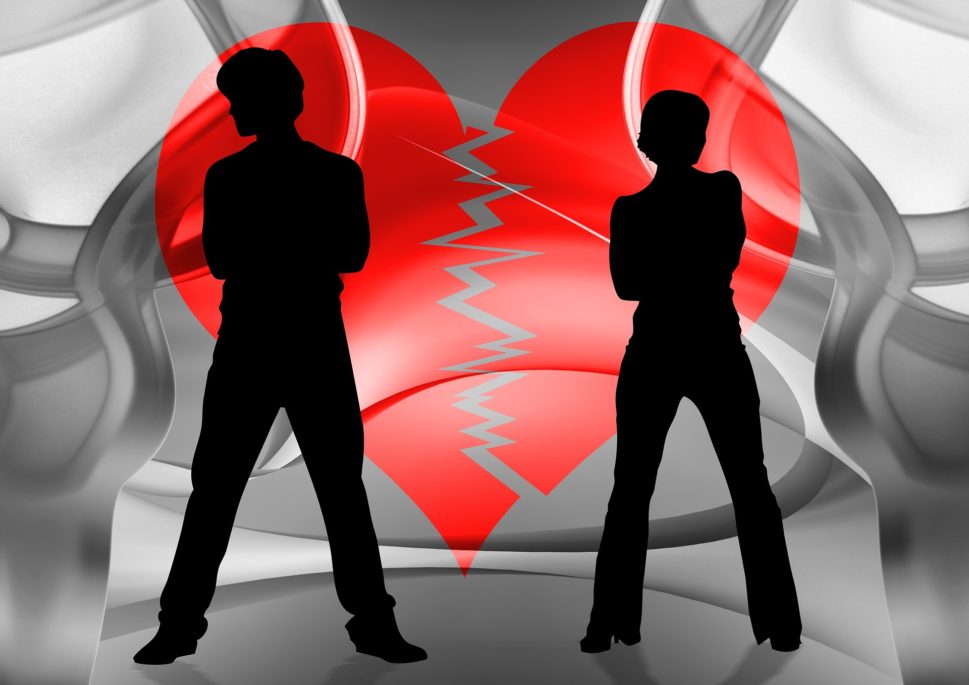 Lawyers make billions of dollars annually off of divorces, and families are left broken.
We all go to attorneys to have an advocate…someone who will look out for our best interests, explain our legal options, and outline the potential risks (such as losing a motion and being hit with paying attorney fees for the other party). When lawyers are accused of unethical behavior by their professional equals and when they take actions that, at the very least, make them appear to be involved in unscrupulous and unethical behavior, what are we to do as a society?
If you're looking for an attorney to help you through a divorce, make sure that you check public records and check with the bar association to find out if they've had any serious complaints filed against them. Understand that there are risks involved and keep the best interest of yourself and your children in mind. A peaceful resolution is the best solution for all involved.
Remember that in the legal world, time really is money. Your money.