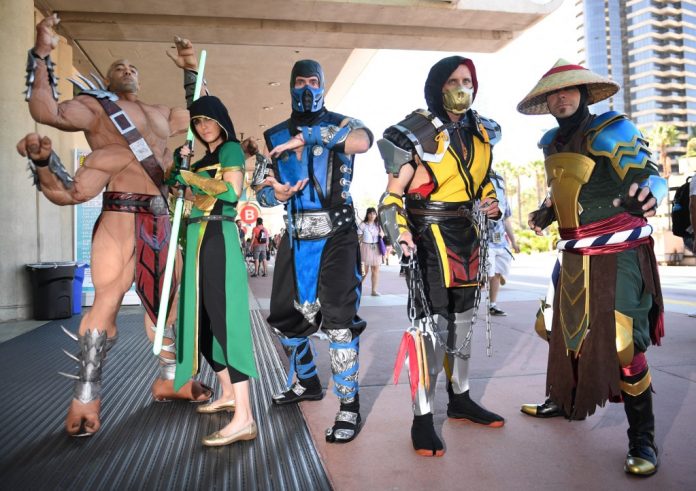 One of the largest pop culture celebrations of all things comic book-related returns this week to San Diego.  The 2022 Comic-Con is being held in the San Diego Convention Center. It officially started Thursday, July 21st as a 4-day event.
 The pandemic gave fans two years of virtual-only and scaled-back versions of the event. This year will feature the return to an in-person convention. And event planners expect over 100,000 to attend. Many of them will show up in costume.
The annual event is focusing more than ever on offerings from television streaming platforms like Amazon, Apple, HBO, and Netflix in a search for subscribers. Panels from Amazon's series version of "The Lord of the Rings," and "House of the Dragon," are being featured. And there will be a lot of hype for the prequel to "Game of Thrones" scheduled to premiere on HBO (and HBO Max) next month.
VeVe Marvel Comic-Con Gallery pic.twitter.com/2bNa4HYpuT

— ⭕VeVeVaultMasterCreator⭕ (@stacker727) July 18, 2022
Movie studios are also being represented at Comic-Con. Over 50 years ago the event was devoted exclusively to comic books. But through the years art has morphed from the pages of comics onto the big screens and vice versa. 
Warner Brothers, the owner of DC Comics, will have a major presentation devoted to "Black Adam," starring Dwayne Johnson. And there will be lots of focus on the sequel "Shazam! Fury of the Gods." 
Marvel Studios will be on hand including some major announcements from parent company Disney. And they will also be advertising the D23 convention in September.
The massive event has thousands of exhibits, panels and vendor stalls. And there will be cosplay. Appearances from the stars, writers and producers of iconic movies and franchises are highly anticipated. And not just DC and Marvel but the Star Trek and Star Wars Universes will be well represented. 
Anyone that is headed to San Diego can find all the info on the Comic-Con website.  And even though in-person back masks are still required.