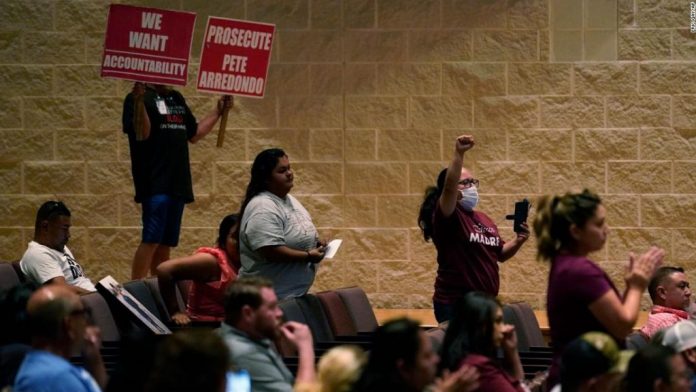 Uvalde parents have been excluded from the investigations of the 23 responding agencies of the Robb Elementary School on May 24th. And they say that it's time for law enforcement and local officials to start to take accountability.
The emotional families at Monday's meeting of the Uvalde Consolidated Independent School District board demanded that CISD Police Chief Pete Arredondo be fired.
No one is calling on them to testify. And many of them were outside the school begging the police to confront the shooter or to let them inside the school to save their children. 
On Sunday, the day before the CISD meeting the Texas House committee released its 77-page report of the investigation of the law enforcement response to the school shooting.
According to local news outlet KVUE in Houston, the report details how the massive multi-agency response was slow, uncoordinated, and ultimately cost lives.
Responding agencies details
 Hallway and body camera video was hard to watch. It showed over 70 members of law enforcement inside the school milling around for over an hour while students and teachers were being massacred at the end of the hallway.