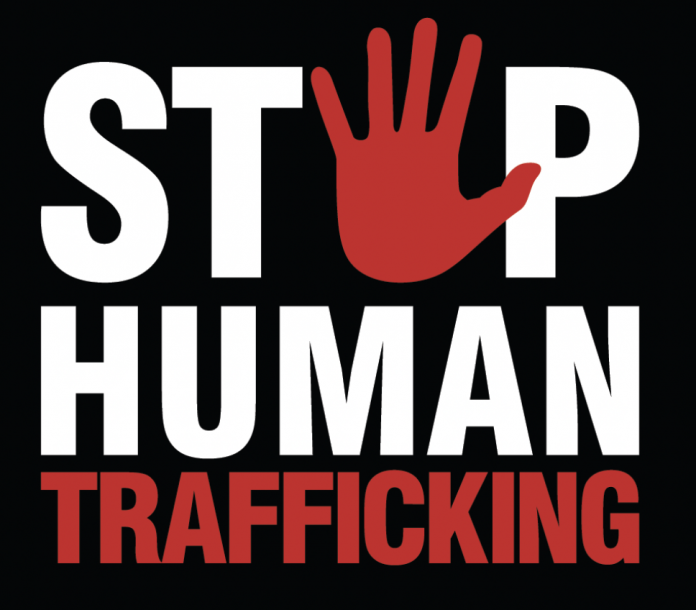 Many people have been led to believe human trafficking is a crime happening in some faraway land. Some folks even think human trafficking is mutually exclusive to third-world, developing nations.
The reality and insidious nature of human trafficking couldn't be more far off. The United States Institute Against Human Trafficking has determined that America actually ranks as the top consumer of sex trafficking globally.
O.U.R.-sponsored ESD K9's Chewie, Zypher, and Satoshi had a successful day last week with the arrest of an internet predator in Riverside County, who was arrested for possession of Child Sexual Abuse Material (CSAM). Thank you to @RivCoDA and @RSO for making this happen! pic.twitter.com/DbiIM4tjKL

— Operation Underground Railroad (@OURrescue) June 14, 2022
While the United States has regularly held protests on issues like COVID-19 restrictions, abortion, etc., there's been far less public outcry about the adults and children who are being sold and trafficked against their will.
Organizations like Operation Underground Railroad continue to play a major role in fighting against human trafficking and bringing perpetrators to justice. However, the general public can still benefit from more awareness about human trafficking and knowledge of some red flags.
Warning signs of human trafficking
Human trafficking can take place regardless of an individual's race, gender, socioeconomic background, political affiliations, etc. Human trafficking can also occur online, in airports, at individual residences, and in virtually any location on the globe.
Many traffickers use the internet to make contact with their victims, especially children. Believe it or not, this can occur on social media. Sometimes, these traffickers even masquerade as peers of the kids they're targeting.
Some red flags of traffickers targeting someone online include the following:
Accounts belonging to someone with few friends, few social media posts, or images that are discovered as reversible when put through Google photos
Online users pushing for personal information, making promises of money, gifts, career opportunities, etc.
Pressure for in-person meetings
Knowing how to spot a fake profile can go far in protecting you and your loved ones against online exploitation. There are a few simple tips and tricks to use in vetting these out – learn how to properly recognize a fake social media account here: https://t.co/pnmdx7Ut3P pic.twitter.com/GMfM4VbCMx

— Operation Underground Railroad (@OURrescue) July 14, 2022
Unfortunately, during COVID-19 lockdowns, this opened up a new gateway for human traffickers to use the internet to their advantage.
With many parents faced with their own real-life issues, this left kids on the internet, in most cases, thereby giving predators access to seek out new victims.
In a nutshell, many human traffickers look to exploit what they perceive as vulnerabilities. Contrary to popular belief, these predators aren't always the ones leaping out of vans and dragging someone away, either.
In many cases, human traffickers can pose as friends, boyfriends, mentors, etc. Sometimes, people even suffer trafficking by their own family members who aim to support drug addictions or additional pursuits.
Hiding in plain sight
The rampant nature of human trafficking alone speaks volumes about the need for change.
The National Human Trafficking Hotline number, 1-888-373-7888, is a great resource for anyone who believes they or someone they know is facing human trafficking. Also, for immediate support, calling 911 remains advisable as well.
It's happening everywhere. It needs to end.

We exist to rescue these children. Your donations provide resources for survivors, such as therapy, medical attention, and even food on the table. ⁰⁰

Help us bring them to freedom by making a donation. https://t.co/WqTLVsVHbq pic.twitter.com/mrupa40y6m

— Operation Underground Railroad (@OURrescue) June 3, 2022
Ultimately, human trafficking thrives off silence, complacency, and little to no action from the general public.
Even seemingly small actions, such as speaking out against human trafficking online, getting involved with anti-human trafficking groups, such as Operation Underground Railroad, etc. can make a major difference in the fight against human trafficking.