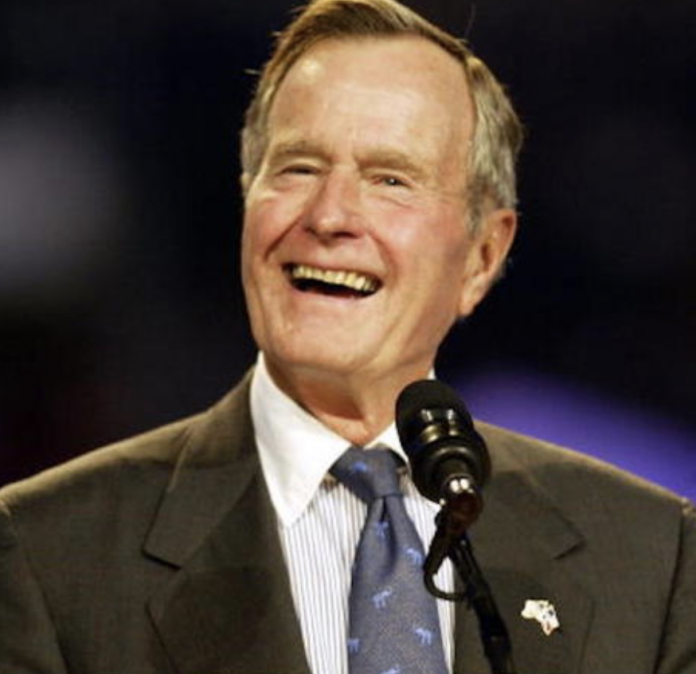 On Friday, November 30, 2018, former president George Herbert Walker Bush passed away. He died at age 94 and months after the departure of his wife, Barbara Bush.
More on the Death of the 41st President
Reports of Bush's passing quickly made the news on Friday night. According to The Hill, the Bush family released a statement to the press. In the statement, Bush's family is said to have viewed him as "a man of the highest character and the best dad a son or daughter could ask for."
However, the statement did not inform the press of what caused the death of the 41st president. Instead, it expressed the family's thankfulness for George H.W. Bush's impact on the lives of other and in America.
"The entire Bush family is deeply grateful for 41's life and love, for the compassion of those who have cared and prayed for Dad, and for the condolences of our friends and fellow citizens."
An Overview of George H.W. Bush's Political Life
George H.W. Bush is widely known as the 41st president of the United States. However, prior to his time as commander-in-chief, he served as Ronald Reagan's vice president for two terms. Eventually, Bush went on to defeat Michael Dukakis, his Democrat contender, in 1988.
Throughout his time as president, Bush earned respect for his management of foreign policy matters. However, he also earned criticism for the aftermath of a daunting economic recession. The 41st president did seek re-election, although Bush faced defeat at the hands of 42nd president Bill Clinton in 1992.
Reactions to the Death of the 41st President
Americans on both sides of the aisle have expressed mourning regarding the death of George H.W. Bush. President Trump himself tweeted out condolences; he also decided to postpone a previously planned G-20 summit press conference until after Bush's funeral.
I was very much looking forward to having a press conference just prior to leaving Argentina because we have had such great success in our dealing with various countries and their leaders at the G20….

— Donald J. Trump (@realDonaldTrump) December 1, 2018
….However, out of respect for the Bush Family and former President George H.W. Bush we will wait until after the funeral to have a press conference.

— Donald J. Trump (@realDonaldTrump) December 1, 2018
At this time, "George H.W. Bush," "#Bush41," and "#RIP41" are trending on Twitter. Many of the tweets regarding the 41st president's death are messages of condolences. Others have expressed a sort of melancholy comfort in the idea that Bush is finally reunited with his wife who passed away in April 2018.
George H.W. Bush personified the qualities an America aspiring to its ideals requires of its leaders: courage, honor, dignity, loyalty, humility, integrity, selflessness and knowledge. I hope American leaders of both parties will follow in his tradition for years to come.

— Evan McMullin (@Evan_McMullin) December 1, 2018
Barbara Bush used to sit on the steps of the South Portico at the White House, waiting for George Bush to return from trips. I thought of this picture tonight, and how happy she must be that he's coming home to her again. pic.twitter.com/3BEidkAyrL

— Kate Bennett (@KateBennett_DC) December 1, 2018