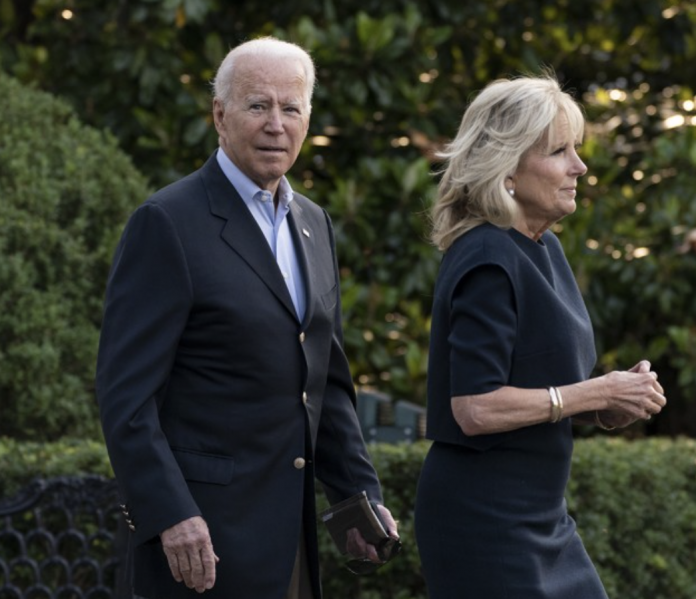 At this time, it is a well and widely known reality that crime is up. Republicans know it, just like Democrats know it. The data is more than clear; furthermore, these increases in crime directly coincide with leftist elected officials defunding the police and releasing prisoners onto the streets.
The Biden administration has taken no real measures to fix the current crime crisis. Instead, they've lied and accused Republicans of defunding the police; President Biden's also worked to push through more gun control restrictions.
Multiple polls from this month and last month spell bad news for Biden; now, a new study shows that half of the nation believes this president lacks the ability to curb the crime problem that surged under his watch.
Americans on Biden's ability to rein in crime surges
Just yesterday, Hill-HarrisX came out with a new poll showing what the nation really thinks about the capabilities of the current president. According to Hill-HarrisX, 50% of American voters categorized themselves as "not confident" in Biden's aptitude to handle homicide spikes.
Of this 50%, 20% stated they were "somewhat" lacking confidence in the 46th president's abilities to handle crime; although, the other 30% of U.S. voters admitted they are "not at all" confident that President Biden can handle it.
The gravity of crime surges in America
Democrats like House Rep. Alexandria Ocasio-Cortez have dismissed jumps in crime as "hysteria"; however, the numbers and data show that Americans have every right to feel concerned.
In Atlanta, Georgia, homicides climbed at a rate of 58%; then, in Portland, Oregon, homicides jumped by a shocking 533%. In New York City, New York, shootings increased by 54%; in Los Angeles, California, shootings skyrocketed by 51%. It's worth noting that each of the aforementioned cities is under leftist leadership.
President Biden's response to increases of crime in these areas is to push for more gun control; however, this does not solve the problem.
More Democrats are now worrying that the combination of crime surges and decisions made by President Biden could hand midterm victories to the GOP. Republicans, meanwhile, are holding Biden and the Democrats accountable for heightened crime rates in America.