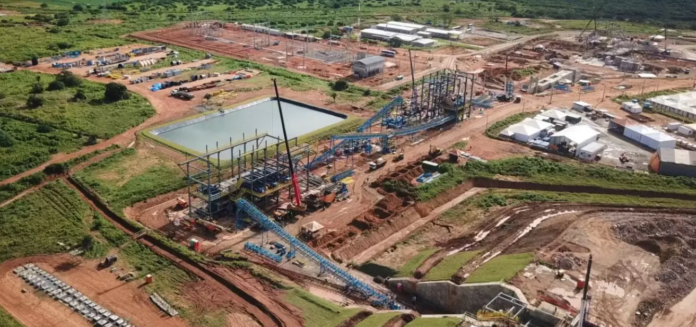 In a turn of events that could potentially shake the mining industry, ACG Acquisition Co. Ltd. announced Monday that its ambitious $1 billion acquisition plan of two major Brazilian mines has hit a potential roadblock, following the passing of its deadline last Friday. This acquisition has been in the spotlight as a significant venture of a SPAC in the mining world.
Clash of Titans: Disagreements Stalling the Deal
This SPAC, a special purpose acquisition company trading on the prestigious London Stock Exchange, shed light on the core issue: an inability to adjust the terms with Appian Capital Advisory LLP, the British private equity giant selling the mines. Picture two colossal titans on either side of a golden chessboard, unable to make a strategic move forward.
In a recent regulatory statement, ACG Acquisition pointed out, "With the long-stop date of Aug. 18 now behind us, the acquisition agreement's terms allow its termination at any moment." However, there's still a glimmer of hope, as discussions continue between the parties.
Power-Packed Legal and Advisory Lineup
To ensure all legalities are in place, ACG has brought onboard legal powerhouses: Cleary Gottlieb Steen & Hamilton LLP, Latham & Watkins LLP, and Harney Westwood & Riegels LP. Furthermore, two prominent Brazilian firms, Lefosse and Mattos Filho Veiga Filho Marrey Jr e Quiroga, are also on the advisory board. On the other side, Appian is strategically aligned with Norton Rose Fulbright and Brazilian legal firm Cescon Barrieu Flesch & Barreto Advogados.
A Dive into SPACs and Their Role
For those new to the term, SPACs are like blank canvases, publicly traded companies without assets, gearing up to paint a vivid picture by acquiring other businesses. ACG Acquisition, championed by the heavyweight ACG Mining Ltd. owned by Anglo-Russian tycoon Artem Volynets, initially inked the deal in June, leaving the business world abuzz.