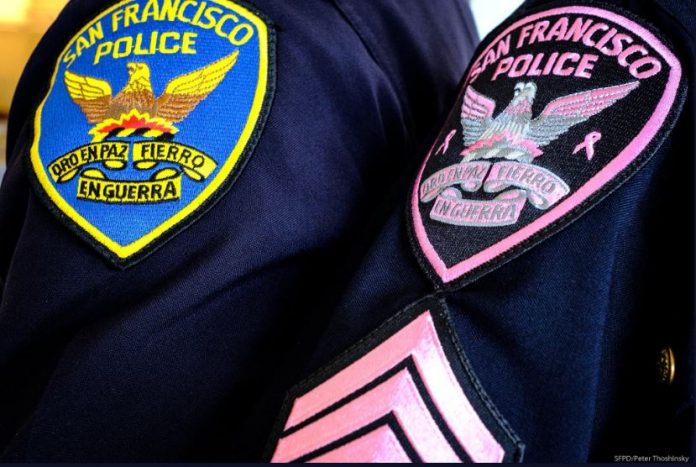 The American Civil Liberties Union (ACLU) sued the San Francisco Police Department (SFPD) over its alleged racial discrimination against Black people.
The ACLU of Northern California and the law firm Durie Tangri LLP are part of the lawsuit against the SFPD.
In a statement, the ACLU alleged the SFPD "has a long and sordid history of racial discrimination" against Black people. The police department allegedly targeted them for arrest because of their race.
The civil rights group claimed that in 2013, the SFPD partnered with Drug Enforcement Administration (DEA) to target Black people for selling small amounts of drugs in the Tenderloin District.
The ACLU noted that the police department is aware that people of different races are engaged in drug sales in the Tenderloin District. However, all of the 37 people arrested and prosecuted at the time were all Black.
In a statement, Novella Coleman, staff attorney at ACLU of Northern California, commented that the SFPD's "racially discriminatory law enforcement is well-documented." She added that the police department failed to address the problem adequately.
SFPD's tolerance of racist policing is well-documented
In addition, Coleman cited the fact that multiple studies consistently documented the SFPD's "tolerance of racist policing." The city commissioned some of those studies.
The SFPD "failed abysmally to take appropriate and meaningful steps to reform its unlawful ways," said Coleman.
On the other hand, Daralyn Durie, founder of Durie Tangri LLP, said, "Targeting individuals for arrest and criminal prosecution based on the color of their skin is indefensible." She added, "The numbers here—37 out of 37— speak for themselves."
Meanwhile, ACLU's Criminal Law Reform Project Director Ezekiel Edwards said the "disturbing historical trend" of targeting Black people for arrest and prosecution is happening "not just in San Francisco but across the country."
According to Edwards, this practice by police departments is a violation of the Constitution. He added, "They perpetuate this nation's shameful legacy of racial discrimination."
San Francisco denied the allegations
In response to the allegations, John Coté, the spokesman for San Francisco City Attorney Dennis Herrera, said the police department "did not engage in selective enforcement" during the operation at the Tenderloin District. He explained that the SFPD followed the directives of federal agents, who led the arrests.
Additionally, Coté stressed that the SFPD "prides itself on being one of the most diverse, forward-thinking and transparent law enforcement agencies in the country."