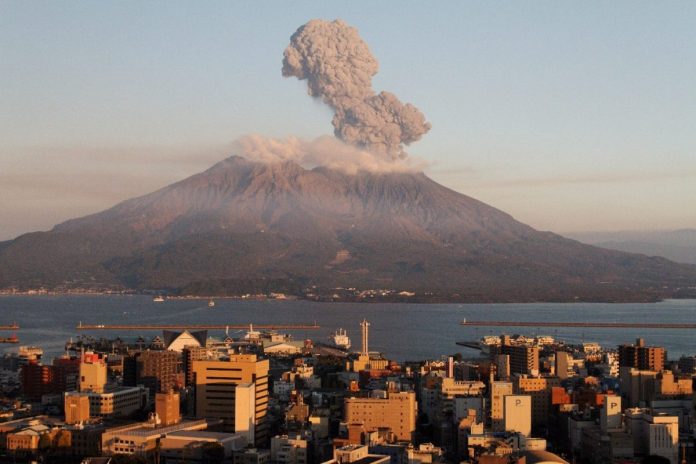 On Sunday the Mt. Sakurajima volcano in Japan began blasting the rock into the sky. The NHK local television outlet says that some of the rocks are landing 2.5 km (1.5 miles) away from the active volcano.
Japan's Prime Minister, Fumio Kishida, has ordered local officials to take action. Deputy chief cabinet secretary Yoshihiko Isozaki had a press event where he said: 'We will put the people's lives first and do our utmost to assess the situation and respond to any emergency.'
Japanese Active Volcano erupts
The closest city is Kagoshima. It is located across the bay from the volcano. 
There have been no reports of damages, so far. And two hours after the eruption, a government spokesperson claimed that there were no injuries or damages.
The volcano is located on the Japanese island of Kyushu.  Evacuations of 120 residents from two local villages located about 3 km (1.9 miles) from the crater have been ordered. And a level 5 alert remains in effect.