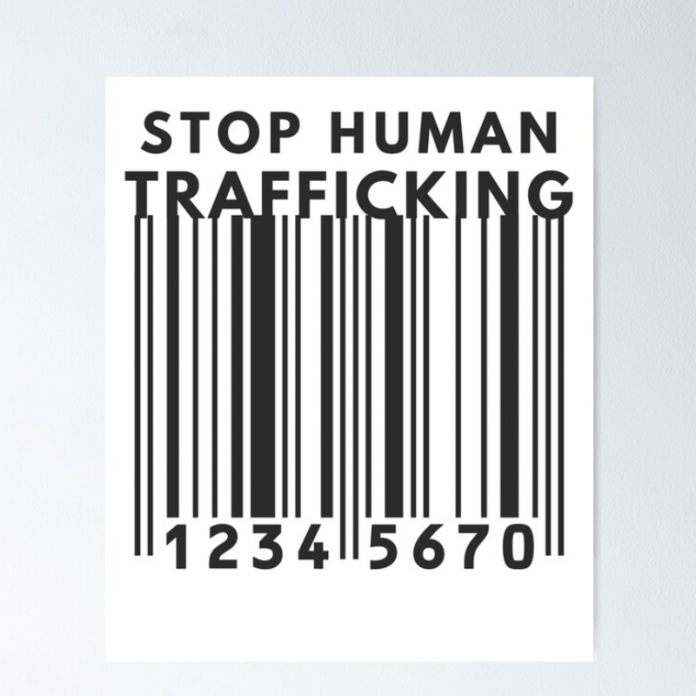 Despite popular assumptions, human trafficking is a very real plight that remains alive and well today. This form of modern-day slavery isn't just taking place in third-world, underdeveloped countries; it's also happening right here in the United States.
Between culture wars, heated political divisions, etc., human trafficking doesn't come close to getting the same levels of attention. However, this doesn't make it any less real, insidious, or in need of eradication.
Over the years, a growing amount of attention has gone towards fighting the scourge of human trafficking. Although much more work still remains.
In multiple counties across Tennessee, locals remain actively engaged in raising awareness.
Grassroots efforts in Crockett and Haywood Counties
On Monday morning, health department workers of both Crockett and Haywood Counties, along with other organizations, gathered at Brownsville's 1 Safe Place Family Justice Center to raise awareness about human trafficking.
During this meeting, participants filled cracks in the sidewalks with red sand. This display served as the Red Sand Project.
Is he just an older boyfriend, or is he a trafficker?

Senior Targeting Analyst Shane Erickson explains some of the major differences and signs you can look out for.

Full video: https://t.co/vIy6EJwxF0#HumanTrafficking #HumanTraffickingAwareness #CounterHumanTrafficking pic.twitter.com/PAEpefpxTm

— DeliverFund (@DeliverFund) July 22, 2022
This sand serves as a symbol of the experiences of human trafficking victims. People who endure human trafficking often feel as though they've metaphorically fallen through the cracks and are living in darkness.
People outside of Crockett and Haywood Counties can also engage in the Red Sand Project. Participation is simple.
One needs to only fill a sidewalk crack with red sand; then, they can share the image of the sand on their social networking accounts with the hashtags #ithastostop and #redsandprojecttn.
A growing plight
While human trafficking cases do not often make front-page news or nationwide headlines, they remain alive and well.
In Valley Mills, Texas, authorities managed to rescue nine different victims of human trafficking. Meanwhile, in Nashville, Tennessee, law enforcement apprehended one dozen men involved in sex trafficking.
For every story that makes the news, there exist at least several that have yet to earn a spot in the media. Others may never be publicly known.
Ultimately, perpetrators of human trafficking thrive when society looks the other way, refusing to take on these human rights violations.
People in need of help can dial the national human trafficking hotline at 1 (888) 373-7888. They can also text INFO or HELP to 233733.