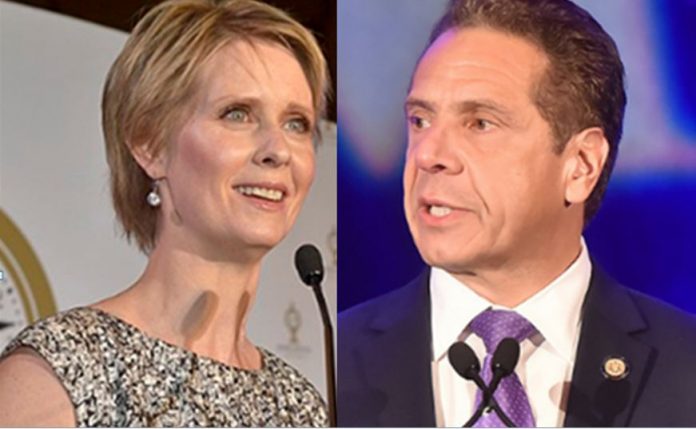 Cynthia Nixon, an actress and liberal activist is reportedly considering a run for governor in New York. The Sex and the City star may challenge incumbent Governor Andrew Cuomo in the Democratic primary.
In late January, Nixon tweeted, "Taking our country back is going to require all of us to step up and take action — including more women, people of color, queer people, and first-generation Americans running for office."
Nixon has been engaged in discussions with two veteran Democratic political strategists regarding the matter, according to NY1 television. It is a sign that the actress is close to reaching a decision.
The two political strategists namely Bill Hyers and Rebecca Katz, previously served as top advisers to New York City Bill de Blasio.
In a statement, Nixon's publicist Rebecca Capellan, said many concerned New Yorkers have been encouraging the actress to run for office. She added that Nixon is still exploring the idea.
Furthermore, Capellan said Nixon will inform the public about her plans "if and when such a decision is made."
The actress has until July 12 to file her candidacy. The primary election in the state is set on September 13. The general election is on November 6.
Gov. Cuomo says he will deal with any challenge
Gov. Cuomo is seeking a third term this year. He recently received an endorsement from 1199SEIU United Healthcare Workers East. It is the largest healthcare in New York and the entire country.
During a conference call with reporters, the governor indicated that he is not concerned  that Nixon is considering a run against him.
According to Gov. Cuomo, "On people who may or may not run for governor on both sides of the aisle, that's up to them and we'll deal with it as the campaign progresses."
He added, "In this business, you can't let these things bother you. Otherwise you won't last long."