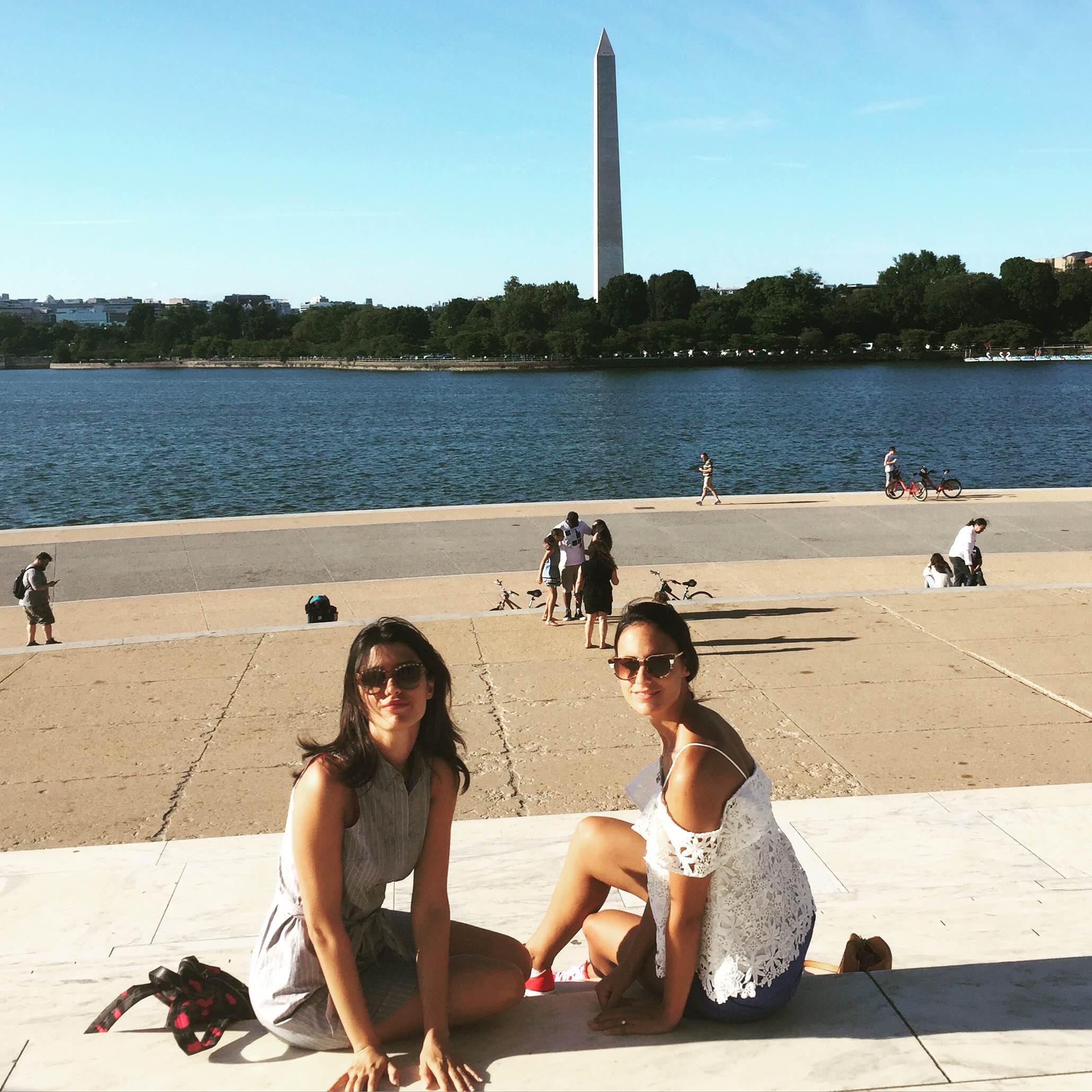 This story is brought to you by Dr. Robi Ludwig via the USA Herald Platform
Traveling has become the new status symbol for a well-curated life. In fact, the word for this concept is called conspicuous leisure. Today, family and friends are likely to post photos of their visits to exotic beaches, glorious mountains, and enviable resorts.
Social Media has expanded our lives allowing us to glimpse into the private lives of those we know and learn more about people's experiences, who they spend time as well as the travel destinations they enjoy.
Some of the clear advantages of traveling are widening our understanding of the world. The more we learn about diversified cultures and lifestyles, the more capable we are of developing a more sophisticated understanding of the world.
This is all great if you have the right person with whom to travel. The problem is, many of these "want to be explorers" don't always have the right companion to accompany them. 
As a therapist, I speak with many clients who want to travel the world, but they don't want to go alone. Sometimes these goal directed singles try to coordinate special trips with like-minded friends, only to find that their timing is off or their challenging work schedules make traveling together impossible to coordinate; all of these factors prevent lofty travel plans.
For those who like to travel alone, these occasional setbacks don't have to be holiday deal breakers. But for those who have the kind of travel personalities who want or need to travel with a companion (especially when they don't have one), it can create strong feelings of frustration, sadness, even transient feelings of being victimized and treated unfairly by life. 
The advantages for this type of travel personalities who prefer to travel in pairs is that they feel safer, will have more fun, and feel less lonely and less displaced while they are away from home.
But even for the travel personalities who prefer to travel in pairs finding the right person or travel buddy to go away with, can be a very serious hurdle to overcome. 
Travel anxieties are a common psychological condition that can make choosing to travel, especially with someone they don't know, another source of great discomfort.
Travel anxiety is triggered by life anxiety. If someone gets anxious by simply going about his or her activities of daily living, this only increases the chances that adding someone new into the mix could be experienced as a great source of discomfort.
People who are anxious often have scripts running through their head that quickly skip to the worst case scenario. Anxiety can be triggered by anything from stranger danger to a friend's personal horror story. It can also be influenced by stories they've heard in the news or a scary yet plausible movie they've seen.
And what's perhaps even more interesting about this type of travel anxiety is that it's possible for a person not even to realize they have it. That they are being influenced by "worst case scenario" thoughts running through their mind, where these ideas sit quietly yet powerfully in the subconscious mind controlling everything from behavior to the choices that are made.
The good news is kind of travel anxiety can be overcome. The first step, like dealing with any issue, is to recognize it. Managing trip stress, especially when you choose to travel with someone you don't know very well, is to acknowledge your fears so that you can do something about it. Avoiding anxieties never work. Choosing the right travel partner is similar to finding the right roommate.
-Think about your deal breakers and what your needs will be while you're away. For example: are you a night person or a morning person, clean or messy, etc., etc.
-Make sure you have the opportunity to speak with this individual on the phone to further check out compatibility.
-Use your intuition and common sense. If you don't feel comfortable, respect your feelings and follow your comfort level.
And finally
Don't provide personal info and consider meeting in a group before making any final travel decisions.
According to Anna Covic, the destinations specialist for TripTogether.com, a service that helps travelers to connect with travel buddies across the globe,"Traveling is more exciting and safer when shared with travelmates." She has found that today's international and domestic travel enthusiast enjoys connecting with others. "By connecting with other companions who share your travel passion, willing to spend the whole trip together, traveling to new destinations is becomes an even more rewarding experience."
Covic also states that TripTogether members go through an extensive process of communication before being matched up and deciding to plan a trip with one another. Covic says, 
"Searching for a travel companion is quite complicated and stressful thing but in the modern world there are lots of services that make this process easier, safer and pleasant. Our experience on TripTogether shows that you should start with:
–                      Find out the previous travel experience of your potential partner
–                      Strongly name your preferences and your expectation from the upcoming trip
–                      Communicate, communicate and communicate. 
We recommend to stay on the same platform and not to exchange personal details for a while. That will protect you from undesirable contacts".
Covic also states that TripTogether members go through an extensive process of communication before being matched up and deciding to plan a trip with one another. Covic says, "Their members can trust all personal details are guarded with the maximum attention and care."
Some other advantages of using a traveling site and finding a travel buddy to go away with are the following:
-It's less expensive; all expenses can be shared or split. For instance, using service such as Airbnb could be extremely beneficial in reducing accommodation costs.
-Security of companionship is guaranteed, so the fear of being vulnerable to attacks or injuries is lessened or eliminated.
-There's the opportunity to make new friends. 
-You can try new things on that you wouldn't venture on your own.Kayak is one of those websites that usually offer reasonably priced airfare deals and multicity-round tickets anywhere in the world. It certainly makes travelers adventurous quest more affordable and pleasant.
And
-Travelers can avoid tourist traps by exploring with locals and finding hidden cultural gems off the beaten path.