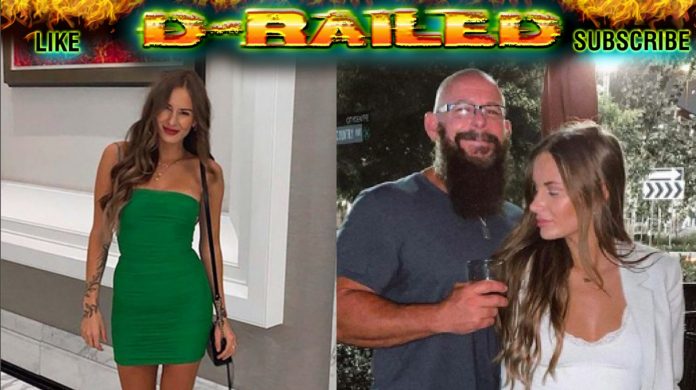 Just before midnight on Tuesday, the husband of social media influencer Alexis Sharkey was found dead of an apparent suicide.
Tom Sharkey shot himself in the head, as the Caribbean Regional Fugitive Task Force police attempted to take him into custody. Authorities had a warrant for his arrest for his wife's murder that had been issued on September 29th.
Sharkey reportedly ran upstairs. And shot himself when law enforcement came to the door to arrest him. He died in his daughter's home in Fort Myers, Florida. 
There are no other suspects currently under investigation in the case. The Houston police department has "clear evidence that Mr. Sharkey acted alone," Houston Police Sgt. Michael Burrow said on Wednesday.
Alexis Sharkey was murdered last year. And her husband, Tom was the "only person who had the means, motive, and opportunity to have committed the murder," Sgt. Burrow claimed. 
They added that the investigation found that the couple had a "history of domestic violence." And that their relationship was ending. Alexis wanted a divorce.
It was also determined that Tom had not been truthful in his statements to the police during the investigation.
Alexis Sharkey murder in 2020
Alexis Sharkey was found dead on November 28, 2020. And her body was discovered naked in some bushes near a Houston highway. 
Alexis' mother, Stacey Robinault, knew her daughter was murdered."It just drives deep into the soul that something very malicious happened here, and I want to get to the bottom of it," Robinault said. 
Ultimately in January 2021, the death has finally ruled a homicide by the Harris County Institute of Forensic Sciences. It was determined she died of strangulation.
In the week after his wife died Tom reportedly told ABC 13 that he had identified her body for investigators. And he claimed he was receiving "death threats" in the wake of her death.
 Tom said in media interviews that when he last saw his wife she was drinking heavily and taking drugs. And he "told her she couldn't drive under the influence."
An Instagram Influencer 
Alexis Sharkey, also known by her maiden name, Alexis Robinault was 26 years old when she died.
Alexis worked for Monat, skincare, and hair products which uses multi-level marketing (MLM) techniques. And she developed her brand.
She was known as an up-and-coming social influencer.
She had approximately 20,000 followers on Instagram at the time of her death. But her account, which has remained inactive since November 2020, currently has over 88,700 followers.