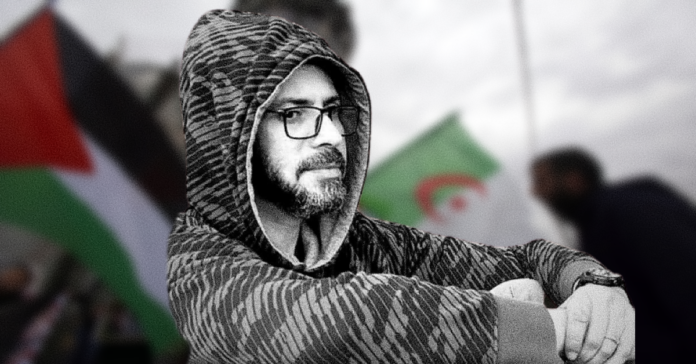 In a shocking turn of events, Hichem Metatla, a 42-year-old Algerian politician and former co-founder of the Azm political party, is set to face trial on November 22, 2023. Metatla, known for his courage, wisdom, and intelligence, was arrested on November 7th for organizing a strike near the US Embassy in Algiers to condemn Israel's atrocities in Gaza, where a horrifying massacre claimed the lives of 12,000 innocent civilians.
Metatla, a Shariah graduate with a master's degree in diplomatic studies from the University of London, hails from a distinguished lineage. His grandfather, Amar Metatla, was a student of Abdelhamid Ibn Badis, underscoring a family legacy deeply rooted in the country's intellectual and political history.
The Algerian government's decision to bring Metatla to trial raises eyebrows, especially given Algeria's historical support for Palestine. The North African nation has been a vocal advocate for Palestinian rights and has consistently condemned Israeli aggression. Algeria's stance on the issue has been a key pillar of its foreign policy, aligning itself with the broader Arab world in expressing solidarity with the Palestinian cause.