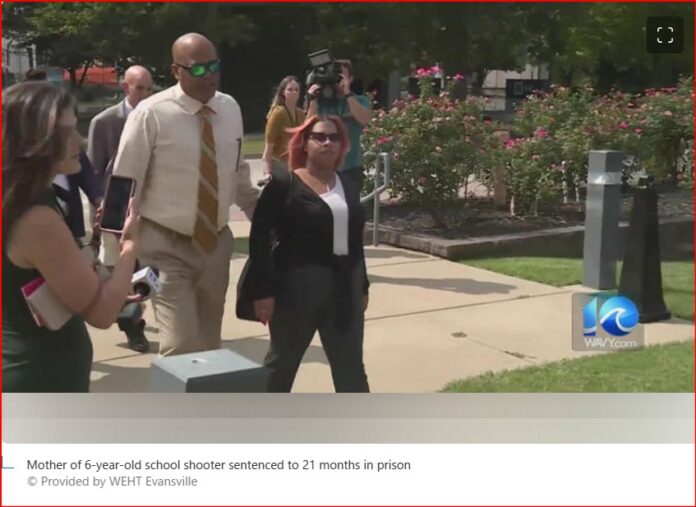 Newport News, Virginia, is still reeling from a January school shooting. According to local news outlet WEHT, the mother of the 6-year-old shooter of his first-grade teacher has been sentenced to 21 months in prison on federal charges. 
The incident, which occurred in January at Richneck Elementary School, left the teacher, Abby Zwerner, with physical and psychological scars that she contends with daily.
Deja Taylor, the child's mother, faced two felony charges related to using marijuana while in possession of a firearm and providing false information about her drug use during the firearm purchase. She pleaded guilty in June. 
Taylor faced a maximum penalty of 25 years in prison.
Donald Trump's older Sister died, Family Mourns Loss of Former Judge Maryanne Trump Barry – USA Herald
Pro-Israel Rally Shines Spotlight on Hostages: Advocating for Their Safe Return – USA Herald
The Vampire Virus: A Bizarre Microscopic Revelation in the Virosphere – USA Herald
6-year-old shooter
The 6-year-old student brought a gun into the classroom, intentionally shooting his teacher.