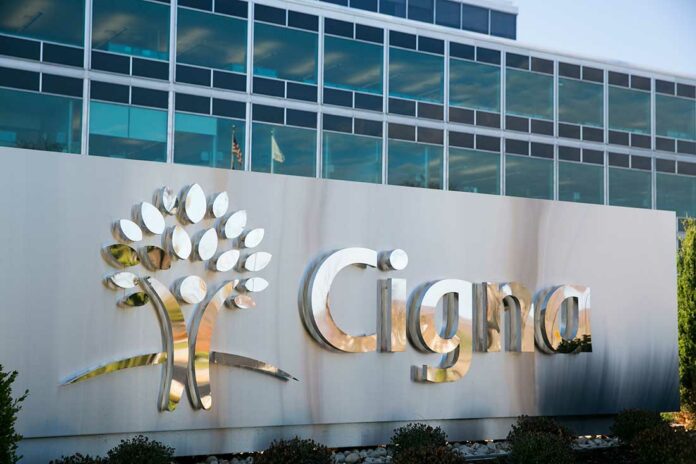 MINNESOTA–In a brazen act of deception, the Commerce Fraud Bureau in Minnesota has taken legal action against broker Kevin Anthony Meyers. The charges are serious: orchestrating an alleged fraud scheme that reportedly siphoned a staggering $650,000 from his employer. But how does such a large-scale operation go unnoticed, and what does this mean for you, the consumer?
Digging into the details, evidence gathered indicated that while employed at Cigna Corp between 2018 and 2020, Meyers concocted a scheme where he fabricated customer identities, even going to the extent of fabricating Social Security numbers. Within a span of a little over a year, from May 2018 to June 2019, Meyers asserted the sale of 401 life insurance policies. The concerning fact? None of these so-called "sales" resulted in a premium payment to Cigna. Furthermore, a probe into the Social Security numbers used painted a concerning picture – some were non-existent, while others were linked to deceased individuals.
It's not merely the systematic creation of fictitious clientele that raised eyebrows. Individuals, purported as Meyers' customers, have openly confronted the claims. They acknowledged knowing Meyers yet denied any involvement in purchasing insurance from him. As the plot thickens, Meyers' connection with a company named Synergy Benefits Solutions comes into the spotlight. He reported sales to this company's employees, further enhancing his earnings. Investigations reveal a shocking twist: Meyers stood as the lone owner of Synergy Benefits Solutions.
Where did all these ill-gotten gains go? Lavish lifestyle choices. The list includes indulgences ranging from luxury cars, including $76,000 spent at a Jaguar Land Rover dealership, to airplane tickets and a plethora of shopping escapades. Notably, a hefty $100,000 was also reportedly withdrawn in cash.
But with such a large sum at stake, one might ask, "What now for Meyers?"
Meyers has been directed to return the near-entirety of his fraudulent earnings – $648,000 to Cigna, and this within a stringent timeframe of five years. The Minnesota Department of Commerce, a body responsible for licensing insurance brokers, has not only revoked Meyers' license but also imposed a civil penalty to the tune of $100,000. This penalty will, however, be rescinded once Meyers settles his debt with Cigna.
The legal implications for Meyers are profound. With charges encompassing six felony counts ranging from fraud, swindle-based theft to identity theft, he stares down the barrel of potential incarceration for up to 20 years, in addition to a fine that could be as high as $100,000. Meyers is scheduled to make his first appearance at the Ramsey County District Court on October 10.
This incident serves as a stern reminder of the vulnerabilities within the insurance sector. It emphasizes the need for vigilant checks and balances and how a single individual's bad faith can have cascading consequences, potentially impacting insurance rates and tarnishing the trust within the industry.
In a broader perspective, it begs the question: How many more Meyers are out there, and how can we as consumers shield ourselves from such deception?
Reporting by Samuel Lopez | Legal & Insurance News Contributor for USA Herald
Related Stories
https://usaherald.com/state-farm-sues-fakhoury-medical-and-chiropractic-center-for-2-5-million-in-fraudulent-massage-claims/
https://usaherald.com/insurer-accused-of-fraud-and-bad-faith-in-homeowners-association-fire-coverage-dispute/]