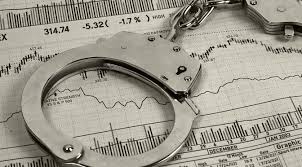 Unlawful Stock Sales — Pump, Dump and Run
The Securities and Exchange Commission charged a group of 10 corporate entities and 10 individuals for their participation in a long-running and complex fraud scheme.
The fraud conspiracy allegedly generated over $27 million in illicit gains from unlawful stock sales. In the end, the actions taken by both the corporate entities and individuals caused substantial harm to retail investors, whose stock was virtually worthless.
According to the SEC's complaint, the South Florida-based individuals operated the scheme from 2013 to 2018. Their leader, Barry Honig, manipulated the share price of the stock for three different companies; he did so in the pure "pump-and-dump" style, whereby the value of the underlying company stock was artificially inflated, and then sold immediately thereafter.
Miami biotech billionaire Phillip Frost allegedly participated in two of the three fraud schemes.
In the schemes, Honig allegedly orchestrated the acquisition of large quantities of the issuer's stock at deep discounts. In doing so, Honig secured a substantial ownership interest for himself in each of the companies. At that point, Honig and his associates engaged in illegal promotional activity and manipulative trading schemes to artificially boost each issuer's stock price.
From doing this, the underlying stock had the appearance of possessing an active trading volume, which made it more attractive to retail investors. Per the SEC's complaint, Honig and his associates then dumped their shares into the inflated market, securing millions of dollars at the expense of unsuspecting investors.
Smoke and Mirrors
"As alleged, Honig and his associates engaged in brazen market manipulation that advanced their financial interests while fleecing innocent investors and undermining the integrity of our securities markets," said Sanjay Wadhwa, senior associate director in the SEC's Division of Enforcement. "They failed to appreciate, however, the SEC's resolve to relentlessly pursue and punish participants in microcap fraud schemes."
The SEC's complaint, filed in federal district court in Manhattan, New York, charged Honig, John Stetson, Michael Brauser, John R. O'Rourke III, Mark Groussman, Frost, Elliot Maza, Robert Ladd, Brian Keller, John H. Ford, Alpha Capital Anstalt, ATG Capital LLC, GRQ Consultants Inc., HS Contrarian Investments LLC, Grander Holdings Inc., Melechdavid Inc., OPKO Health Inc., Frost Gamma Investments Trust, Southern Biotech Inc. and Stetson Capital Investments Inc. with violating antifraud, beneficial ownership disclosure and registration provisions of the federal securities laws.