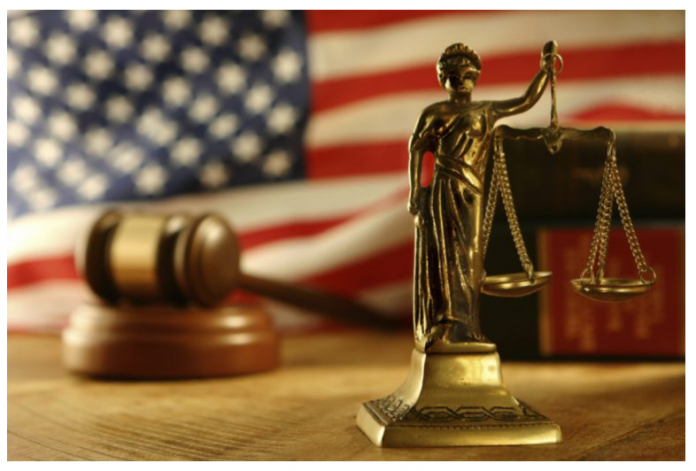 Allianz Global Investors U.S. (AGI US) agreed to settle the civil and criminal charges filed by the Securities and Exchange Commission (SEC) and the Department of Justice (DOJ) in connection with its Structured Alpha Funds.
Under the settlement agreement, AGI US and its three former senior portfolio managers namely Gregoire Tournant, Trevor Taylor, and Stephen Bond-Nelson must plead guilty to the fraud charges filed against them.
The firm also agreed to pay $6 billion to resolve the case. The settlement amount includes more than 3 billion in restitution to innocent victims, approximately $ 2.3 billion in criminal penalty, and forfeiture of approximately $463 million to the U.S. government.
Charges against Allianz Global Investors U.S. and its three former portfolio managers
According to the allegations in the unsealed indictment, AGI US, Tournant, Taylor, and Bond-Nelson were charged with conspiracy, securities fraud, investment adviser fraud, and obstruction offenses related to a scheme to defraud investors.
Tournant was the Chief Investment Officer (CIO) of Structured Alpha Funds, which were marketed primarily to institutional investors. He and his co-conspirators, Taylor and Bond-Nelson, misled approximately 114 institutional investors including pension funds for bus drivers, clergy, engineers, teachers, and more than 100,000 individual investors.
The defendants told their victims that the Structured Alpha Funds were protected with particular hedges from the sudden crashes of the stock market crash. However, in 2015, Tournant decided to lie and secretly purchase cheaper hedges that provided lesser protection to investors.
The former AGI US CIO and his co-conspirators provided investors with falsified documents to conceal the actual performance and real risks of the Structured Alpha Funds' investments. The defendants also altered documents to hide the fact that they were buying cheaper hedges.
In March 2020, the Structured Alpha Funds lost more than $7 billion im market value. The funds ultimately collapsed due to the stock market downturns, which were primarily caused by the COVID-19 pandemic.
AGI US and its former portfolio managers committed an "egregious, long-running, and extensive scheme to defraud investors. Their fraudulent scheme went undetected for years, according to the Justice Department.
In a statement, U.S. Attorney for the Southern District of New York, Damian Williams said, "As alleged, Gregoire Tournant and his co-conspirators lied to investors and secretly exposed them to substantial risk in order to line their own pockets and those of their employer, AGI."
On the other hand, SEC Chairman Gary Gensler said, "Allianz Global Investors admitted to defrauding investors over multiple years, concealing losses and downside risks of a complex strategy, and failing to implement key risk controls."
Meanwhile, Allianz SE, the parent company of Allianz Global Investors U.S., said the criminal misconduct regarding the Structured Alpha Funds was limited to a handful of individuals," who are no longer working for the firm.
Additionally, Allianz SE stated that the Justice Department's investigation did not find evidence that it had any knowledge and participation in AGI US's misconduct.
Have a story you want USA Herald to cover? Submit a tip here and if we think it's newsworthy, we'll follow up on it.
Want to contribute a story? We also accept article submissions — check out our writer's guidelines here.