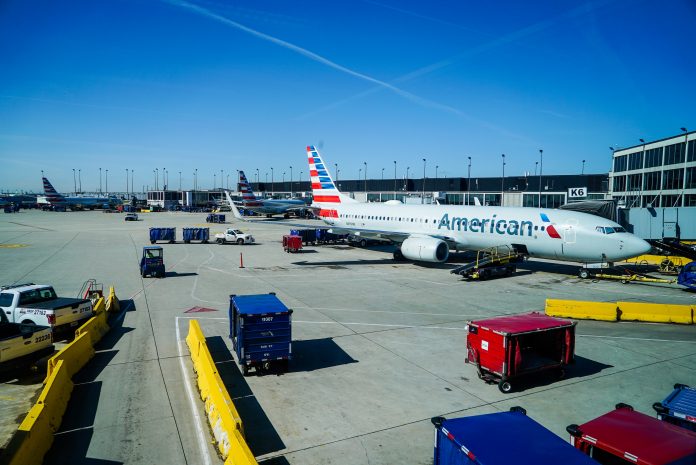 American Airlines has announced plans to cut 19,000 workers by Oct. 1 to cope with falling demand as a result of the COVID-19 pandemic.
The airline industry has been hit particularly hard as travel restrictions and declining numbers of travelers continue. A prime example being European airline Ryanair, which announced staggering losses for Q1, forcing the airline to reduce operational costs by 85%.
In July, American Airlines told workers it may have to furlough up to 25,000 workers this Fall after already releasing 5,000 people from administrative and management positions. As part of the $2.2 trillion stimulus package in March, airlines received $25 billion in government aid to cover payroll costs, allowing them to continue operations short-term.
The $25 billion is set to expire on Oct. 1, leaving American Airlines with few options but to downsize. Furloughing 25,000 workers would make the airline 30% smaller than it was in March.
Out of the 25,000, the majority of furloughs would be for pilots, mechanics, flight attendants and other personnel, notwithstanding an additional 1,500 employees in management and administrative positions.
In a Tuesday message to employees, President Robert Isom and Chief Executive Doug Parker relayed news of the furloughs, explaining "It was assumed that by Sept. 30, the virus would be under control and demand for air travel would have returned. That is obviously not the case."
American Airlines is not alone in the pandemic. United Airlines issued a letter to 36,000 employees warning them their jobs are at risk, although it remains unknown as to how many jobs will be cut.
Delta Airlines has said they will lay off 1,941 pilots if an agreement cannot be reached with their union to reduce other costs.
The only airline to make it through this affair unscathed is Southwest Airlines, which claims it can make it through the year without having to cut employees.
Airline representatives and union officials have advocated for another round of funds from Congress to ensure job security for people through March 2021. The idea has generated bipartisan support but has stalled recently as talks between Republicans and Democrats over the next coronavirus relief package hit roadblock after roadblock.
————————————————–
Have a story you want USA Herald to cover? Submit a tip here and if we think it's newsworthy, we'll follow up on it.
Want guaranteed coverage? We also offer contract journalism here.  Just be sure you're comfortable giving up editorial control because our journalists are dogged and will follow the story through to the conclusion. The story will be published to our exacting standards, without regard for your preferred slant.
Want to contribute a story? We also accept article submissions — check out our writer's guidelines here.