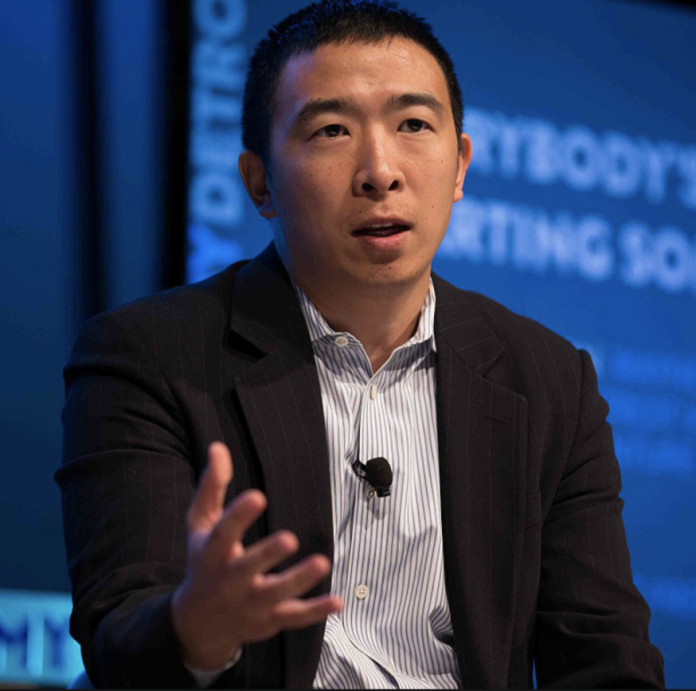 Criticism and backlash are par for the course in politics. There will always be certain individuals who dislike and disagree with various candidates; that's simply the nature of the political arena.
However, when the disagreements regress into death threats, this is when protective measures become absolutely imperative. 2020 Democrat Andrew Yang is the latest presidential candidate to face a series of death threats. Staffers who are presently working for Yang's campaign for office have also faced threats upon their lives.
In the wake of all this, Yang contacted the FBI in order to ensure his safety and the safety of those working for him.
Reviewing the Death Threats Against Andrew Yang and Staffers
The threats against Yang and those working for his campaign came via email. The unknown individual professed that if the 2020 Democrat didn't stop tweeting, his staffers would be shot. The individual who emailed Yang also called themselves "HitmanYang." Yang received the threatening email while campaigning for the presidency in New Hampshire.
Naturally, an email of this nature prompted the 2020 candidate to get in contact with law enforcement. Yang's campaign also subsequently issued a public statement in the wake of the aforementioned threats.
An excerpt of the statement reads as follows:
"Due to certain specific information contained in the emails, and out of an abundance of caution, we immediately contacted the FBI and local enforcement and [are] working with them."
Additional parts of the statement then go on to note the importance of Yang's safety and the safety of all who work for him.
How is Andrew Yang's Presidential Campaign Faring?
At this time, Andrew Yang's national poll numbers remain at a fairweather 3%. Moreover, the 2020 Democrat has recently called out MSNBC, accusing the network of censorship and failing to grant him enough speaking time at the fifth Democrat debate.
Therefore, Yang announced his decision to boycott MSNBC. The candidate also explained that he seeks an apology and won't appear on their network until he gets one.
Thus far, Yang has not qualified to appear on the sixth Democrat debate stage. This sixth debate will take place later in the month.