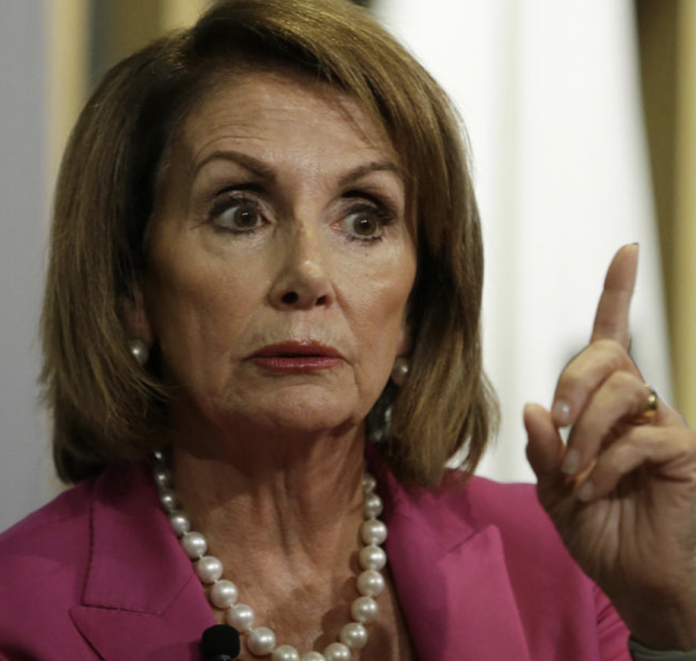 Earlier this morning, House Speaker Nancy Pelosi announced that she's ordering a move forward with articles of impeachment against President Trump.
This announcement comes after weeks of testimony from various witnesses called by Democrats. Throughout the aforementioned testimonies, Democrats have shown zero evidence of a quid-pro-quo. The lack of evidence comes along with denials of a quid-pro-quo from not only President Trump, but also from Ukraine President Volodymyr Zelensky.
Nevertheless, House Democrats are not giving up their quest to impeach Trump.
A Review of Pelosi's Announcement
The House Speaker made a series of accusations against the president; these accusations were neither accurate nor rooted in reality. According to Pelosi, Trump has misused power to further his personal interests, threatened the safety of the country's national security, and breached his oath of office.
In making these claims, Pelosi stated that her decision to order the chairman to proceed with impeachment articles came with "a heart full of love for America" and "allegiance to our founders."
See for yourself:
BREAKING: House Speaker Nancy Pelosi: "Today, I am asking our chairman to proceed with articles of impeachment." https://t.co/yMg0trFZ0O pic.twitter.com/038nBeYEdv

— ABC News (@ABC) December 5, 2019
Why Pelosi's Announcement Doesn't Matter
The House Speaker can stand before the nation, slander the president, make up stories, and ask the chairman to proceed with articles of impeachment. When it's all said and done, this fanfare amounts to absolutely nothing.
Throughout this entire impeachment inquiry, there's no evidence to support assertions of wrongdoing on President Trump's end. Furthermore, it is the Senate, not the House, which bears responsibility for conducting a trial for impeachment.
At this time, the Republican Party maintains a robust majority in the Senate. Much to the Democrats' chagrin, Republicans are not on board with impeachment and recognize it for the sham that it is.
Ultimately, the GOP-controlled Senate will acquit President Trump. Before doing so, however, it's very likely that they will permit the testimonies which House Democrats have blocked from happening.
In the wake of Pelosi's aforementioned announcement, President Trump shared his thoughts and feedback. The president professed his innocence and furthermore noted the dangerous precedent which Democrats are setting.
In Trump's own words:
….This will mean that the beyond important and seldom used act of Impeachment will be used routinely to attack future Presidents. That is not what our Founders had in mind. The good thing is that the Republicans have NEVER been more united. We will win!

— Donald J. Trump (@realDonaldTrump) December 5, 2019
Other Republicans and Trump allies have joined the president in condemning the unfounded and baseless move forward with impeachment.