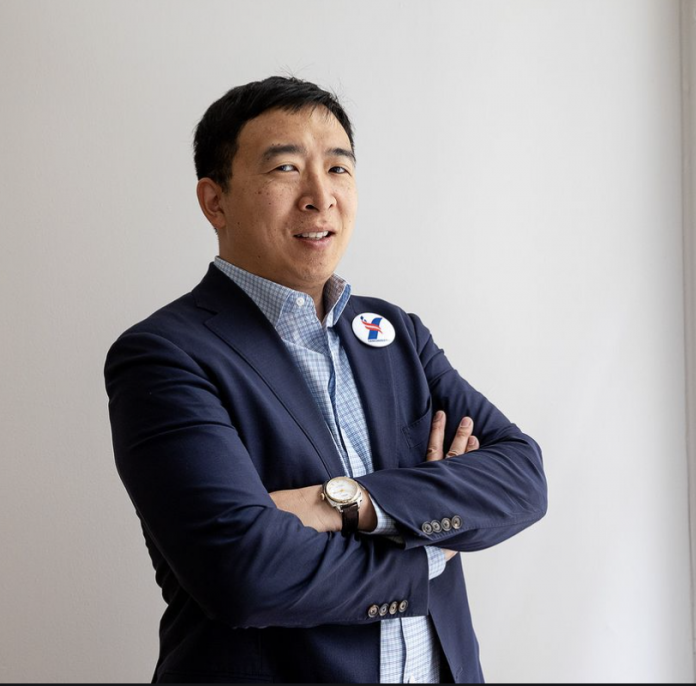 The caucuses and primaries of presidential elections are pivotal moments. The outcomes of these elections can greatly influence or determine whether or not candidates remain in the race. More often than not, certain contenders will suspend their campaigns even prior to these events if they don't believe they can win.
In 2020 alone, several Democrats have suspended their presidential campaigns. As of tonight, the latest candidate to bow out is none other than tech entrepreneur Andrew Yang. The end of Yang's campaign also comes on the night of the New Hampshire primary election.
Why Yang Suspended His Campaign
The entrepreneur's presidential campaign has experienced a consistently steady decline for quite some time now.
Yang didn't perform very well in the Iowa caucus, therefore prompting him to lay off a considerable amount of campaign workers. Similarly to in Iowa, the now-former candidate isn't projected to do very well in tonight's New Hampshire election. As of now, reports show that Bernie Sanders is leading while Amy Klobuchar and Pete Buttigieg compete for second place.
Andrew Yang announced the termination of his presidential campaign tonight during a speech to supporters in Durham, New Hampshire. The tech entrepreneur maintains that he's proud of what his campaign has accomplished and all that his supporters have done.
— Andrew Yang🧢 (@AndrewYang) February 12, 2020
When speaking to the press, Yang also noted feelings of disappointment and competitiveness. The former candidate lamented over not "[fulfilling] some people's goals." However, Yang also expressed amazement over his loss to "these people" who remain in the 2020 race.
An Overview of Yang's Run for the White House
Throughout his time as a 2020 Democrat, Yang maintained his status as somewhat of an outlier candidate. He didn't hesitate to point out areas where he believes Democrats can improve. Some examples include his assertions that Trump isn't the cause of America's problems, along with encouraging Democrats to go on news platforms like Fox News.
Yang also spoke out against the now-failed impeachment proceedings against the president. The tech entrepreneur admitted that while he personally favored impeachment, he also believed the issue would turn out to be a "loser" for Democrats. On that point, Yang's prediction was accurate.
I am so proud of this campaign. Thank you to everyone who got us here. 🙏

— Andrew Yang🧢 (@AndrewYang) February 12, 2020