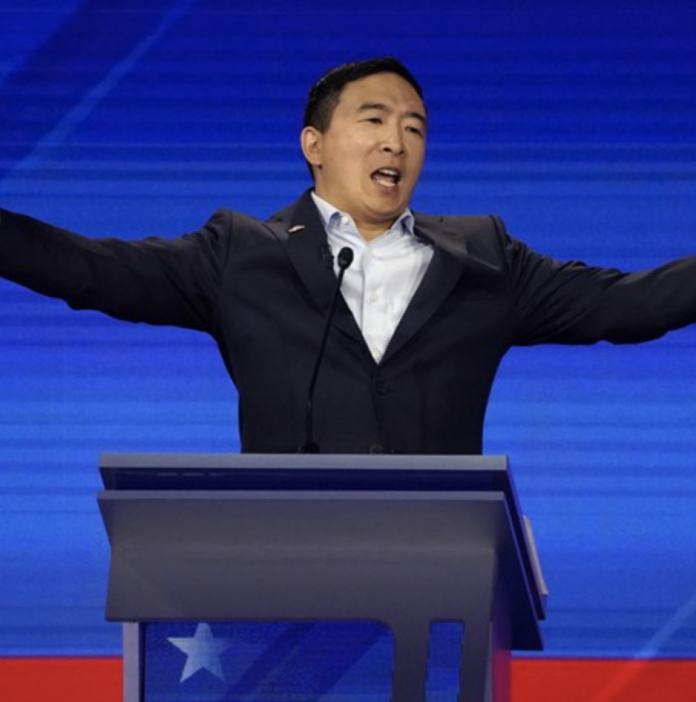 The quest to impeach President Trump is a highly controversial matter which continues to dominate political news headlines. Democrats are overwhelmingly in favor of impeachment, whereas Republicans are overwhelmingly against it. To cite impeachment as a partisan-driven crusade would be a massive understatement at this point in the game.
As the impeachment proceedings play out, various 2020 Democrats are weighing in on the matter. Virtually all leftist candidates are supportive of impeachment; however, 2020 Democrat Andrew Yang has taken a stance which differs from his in-party rivals, despite supporting impeachment.
Analyzing Yang's Take on the Impeachment of President Trump
During a Rolling Stone interview, Yang essentially stated that impeachment is a "loser" because Senate Republicans will never get on board with it. The 2020 Democrat called himself "pro-impeachment" then claimed that the GOP is in "defend-the-president mode" rather than "fact-finding mode."
Andrew Yang: The 'Useful Idiots' Interview https://t.co/oPpEnuNSVu

— Rolling Stone (@RollingStone) December 5, 2019
Shortly thereafter, Yang pointed out in order for President Trump to be impeached, "dozens" of Republican senators would have to support it. The candidate also declared that "zero indication" exists to prove that this will happen; moreover, Yang warned that the longer impeachment "drags on," the likelier Trump will be "indicated, totally exonerated."
In the latest episode of 'Useful Idiots,' presidential candidate Andrew Yang discusses his campaign, the Yang Gang, the press and more with @mtaibbi and @kthalps https://t.co/7OopYhT9P4 pic.twitter.com/R9dJkCcW1c

— Rolling Stone (@RollingStone) December 5, 2019
Finally, the 2020 Democrat explained that an unsuccessful impeachment equals "[throwing] ineffective rocks at Donald Trump" only for those "rocks" to help lead to Trump's 2020 victory.
What's Next for Andrew Yang's Campaign?
In the wake of Yang's interview with Rolling Stone, he is still doing his best to become the next president of the United States. Right now, Yang is polling in the low single digits at a national level; furthermore, he has yet to qualify for a spot on the sixth Democrat debate stage later this month.
The 2020 candidate continues to shine a spotlight on his policies. These policies are quite liberal and include "universal basic income," climate change activism, etc. Yang is also very active on social media, regularly sharing and retweeting posts from Americans who profess support for his candidacy.
Earlier this month, the 2020 Democrat received death threats from an email user who adopted the alias "HitmanYang." Therefore, Yang contacted the FBI to ensure the safety of himself and his staffers.
I'm not running for president because I fantasized about being president; I'm running for president because, like many of you here . . . I'm a parent & a patriot and I have seen the future that we are leaving for our kids & it is not something I am willing to accept. #DemDebate pic.twitter.com/XNZpTMDfnY

— Andrew Yang🧢 (@AndrewYang) November 21, 2019