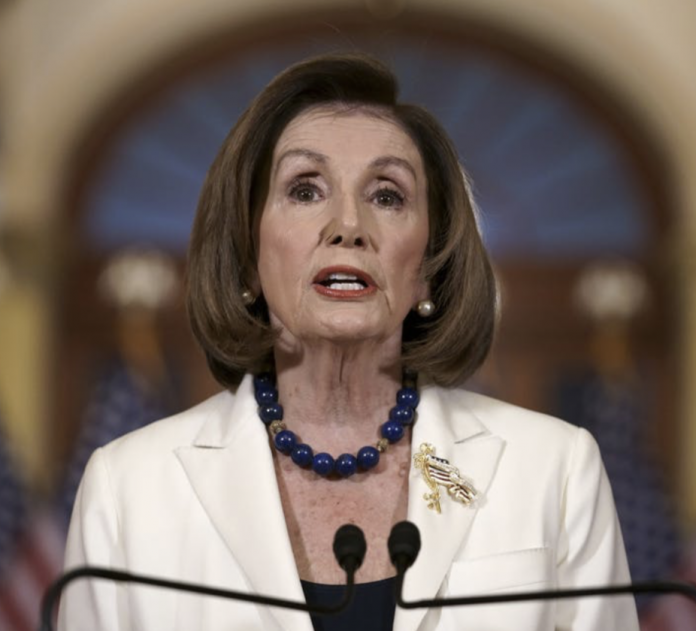 Over the course of 2019, House Speaker Nancy Pelosi has changed her position on impeachment.
A Brief Review of Pelosi's Shifts on Impeachment
While House Democrats eagerly pushed to begin proceedings, the House Speaker was initially more hesitant. In fact, Pelosi was so hesitant that it caused her to catch heat from members of her own party. Still, for quite some time, the House Speaker maintained that impeachment is divisive and should only follow with support from Democrats and Republicans alike.
In September, Pelosi changed her tune, noting that House Democrats would begin an impeachment inquiry. Yesterday, the Speaker also announced that she'll order the chairman to proceed with articles of impeachment against the president. Towards the end of her remarks, however, a reporter asked Pelosi whether or not she hates President Trump.
This prompted a very strong response from the Speaker of the House.
A Closer Look at Pelosi's Response to the Reporter
After hearing the question, Pelosi promptly stopped. She turned to the reporter and stated that she doesn't hate anyone. The House Speaker then ordered him not to "accuse" her of hating anyone, stating that because of her Catholic faith, she doesn't hate "anybody in the world."
Nevertheless, the reporter proceeded. He noted the criticism that Democrats have faced, namely that impeachment is driven by personal hatred for President Trump. Pelosi then shook her head, stated that the criticism is all wrong, and returned to the podium.
Q: "Do you hate the president?"@SpeakerPelosi: "I don't hate anybody…As a Catholic, I resent your using the word hate in a sentence that addresses me. I don't hate anyone…So, don't mess with me when it comes to words like that."

Full video: https://t.co/l9peY9RTzl pic.twitter.com/zpqUaCcVrS

— CSPAN (@cspan) December 5, 2019
The Speaker opined that President Trump is a "coward" and "cruel" on issues pertaining to climate change, illegal immigration, and gun control. However, Pelosi stated that those matters are to be addressed in the 2020 presidential election. Shortly thereafter, the House Speaker alleged that the impeachment proceedings are about Trump "violating" his sworn oath of office.
Lastly, Pelosi wrapped things up by reiterating that she does not hate President Trump. Pelosi furthermore declared that she "prays for the president all the time" and told the reporter "don't mess with me when it comes to words like that."
A subsequent and later response came from President Trump via Twitter. The president declared that he doesn't believe Pelosi prays for him.
Nancy Pelosi just had a nervous fit. She hates that we will soon have 182 great new judges and sooo much more. Stock Market and employment records. She says she "prays for the President." I don't believe her, not even close. Help the homeless in your district Nancy. USMCA?

— Donald J. Trump (@realDonaldTrump) December 5, 2019