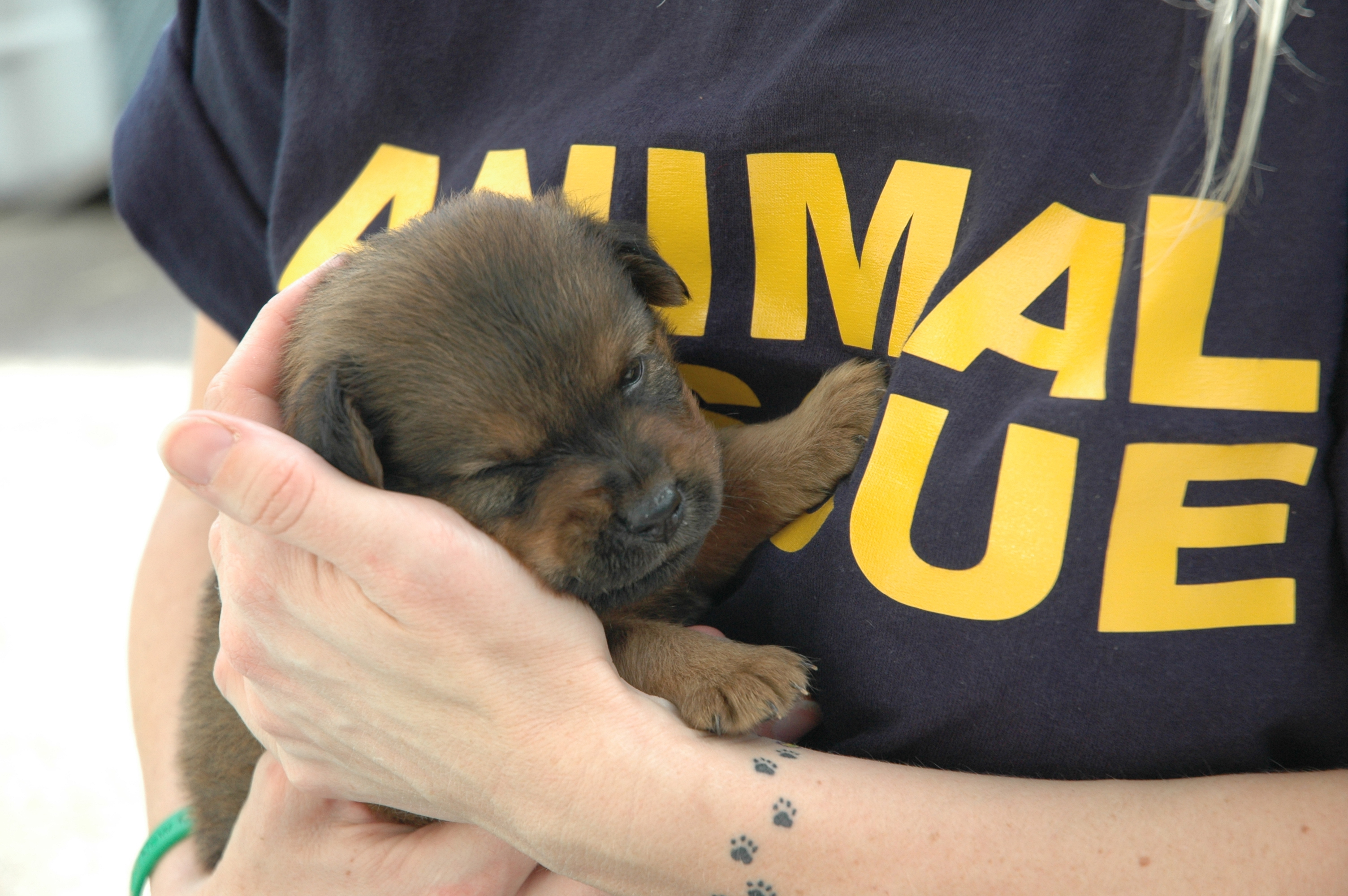 This story is written by Lynn Steinberg and sponsored by Maggi Hall of Animal Rescue Konsortium via the USA Herald Platform
Revealing statistics from The National Alliance on Mental Illness show that approximately one in four adults in the United States will suffer from a mental or emotional illness in a given year. The numbers are staggering, but thanks to the work of a Maggi Hall's non-profit organization, ARK in Deland, FL, hundreds of companion animals are being saved, trained and adopted out as Emotional Support Animal to assist in easing the mental health crisis in America.
Animal Rescue Konsortium of Deland, FL Trains Emotional Support Animals For People In Need
ARK Animal Rescue or Animal Rescue Konsortium, Inc. is a 501(c)(3) non-profit organization that provides medical and adoption services for injured, abandoned, and surrendered dogs, cats, and exotics.  ARK's Emotional Support Animal Program provides a person who suffers from a mental or emotional disability with an Emotional Support Animal (ESA). ESAs form close bonds with their companions and provide emotional comfort and support that helps the person live their day-to-day life.
Maggi Hall, Founder and President of Animal Rescue Konsortium (ARK)
Maggi Hall, The Founder and President of the Animal Rescue Konsortium is passionate about matching rescue dogs with people with disabilities and mental illnesses such as autism, blindness, motor disabilities, deafness, stress, anxiety, depression, loneliness, seizures, PTSD, and more. Maggi Hall explains,
Emotional Support Animals inherently belong with people with emotional and mental needs. They provide comfort and support through affection, unconditional love, emotional stability, security, and companionship. ARK is committed to training rescued, abandoned, and neglected dogs to give emotional support to their owners. It is our goal that the Emotional Support Animals adopted through ARK will provide comfort, company, and the ability to calm their companion when necessary.
Read more about Maggi Hall's ARK Emotional Support Animal Program. 
How To Qualify For An Emotional Support Animal Through ARK in Deland, FL
Individuals can apply to adopt one of ARK's Emotional Support Animals by emailing [email protected].The team will send you an application and answer any specific questions you may have. In most cases, to qualify for an Emotional Support Animal, the owner must have a letter from a mental health professional that confirms the diagnosis of the patient and also confirms that the animal provides emotional support, thus alleviating the owner's symptoms and benefiting their mental health.
If a doctor determines that a patient benefits from the companionship of an emotional support animal, they usually write letters promoting that the patient has rights to keep their animal in "no pets" housing. The letter also advocates for the person to travel with the animal in the cabin of an aircraft.
Does ARK Train Emotional Support Animals?
Traditionally, Emotional Support Animals are not task trained like service dogs are, however, ARK provides all dogs with extensive behavioral training before they are placed with a companion. The Emotional Support Dogs at ARK are thoroughly screened before placement with an individual who qualifies to own an Emotional Support Animal.
Maggi Hall is very proud of the current training program at ARK for Emotional Support Animals,
Our current trainer, Jose D'Roman is one of the best we have seen. He is truly a dog whisperer. ARK has pre-acceptance tests where dogs are exposed to numerous tests and scenarios. They are evaluated based on a standard developed over the last 25 years of dog behavior studies.
Many people have benefited from this program and the work of Maggi Hall. ARK is saving the lives of animals and helping people with mental impairments live happier lives. ARK reports that Emotional Support Animals lower cholesterol, blood pressure, triglyceride, reduced stress levels, reduce feelings of loneliness, increases activity, and more opportunities for socialization in people with mental impairments.
For more information about the Animal Rescue Konsortium (ARK) in Deland, FL please visit www.arkfl.rescuegroups.org or email [email protected]