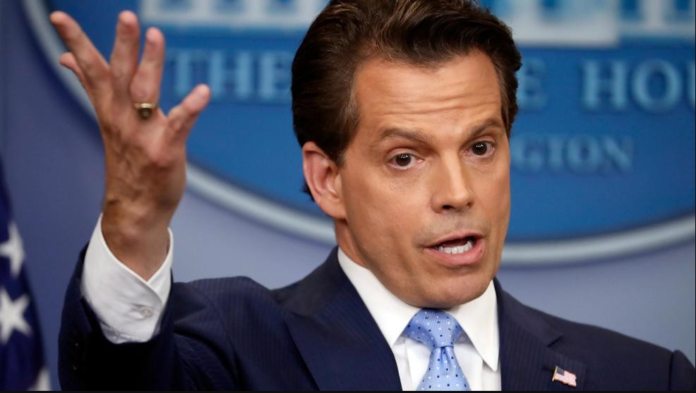 In a fascinating turn of events, America just learned that Anthony Scaramucci will no longer occupy the position of White House Communications Director. According to CNN, White House Press Secretary Sarah Huckabee Sanders gave the following statement earlier this afternoon:
"Anthony Scaramucci will be leaving his role as White House Communications Director. Mr. Scaramucci felt it was best to give Chief of Staff John Kelly a clean slate and the ability to build his own team. We wish him all the best."
Reports from the New York Times indicate that President Trump's decision to remove Scaramucci from his White House role followed after the latter blasted other members of the Trump administration on social media. Scaramucci's removal from the White House is quite interesting, especially since his hiring engendered former Press Secretary Sean Spicer to resign from his post. Likewise, the appointment of Chief of Staff John Kelly could be loosely linked to Scarmucci's removal. Kelly, who replaced Reince Priebus, reportedly wishes to implement a sense of structure in the White House, which is apparently lacking. Perhaps Scaramucci's social media outbursts conflicted with Kelly's sense of proper organization in the White House.
The considerable influx of people joining the White House administration, only to later resign or be fired is concerning to say the least. How will strategic policies be enacted if the Trump administration members are changing every few weeks? This term marks the first time, in nearly one decade, where America has a Republican President and yet, the affairs in both Congress and the White House are more chaotic than ever. Why was Scaramucci not properly vetted prior to his appointment? Will more people in the Trump administration be fired or replaced? Republicans need to get their act together.
Even though Scaramucci's appointment as the White House communications director has been terminated, whether or not he will remain in the White House and simply take on another role is unknown. Apparently, this is a potential option, based on accounts from the New York Times.
Whether or not Scaramucci takes on another position in the White House or leaves the administration all together is irrelevant in the grand scheme of things. All of the chaos in Congress and the White House, the constant coming and going of White House officials, will absolutely be used against President Trump in the 2020 election. It could even affect other Republicans who run for other governmental positions.
If the GOP is truly serious about the promises they made to the American people, if they are not simply saying what sounds good in order to win elections, they need to get their act together, end the mayhem, and appoint the proper staff who will prioritize the enactment of critical policy issues like healthcare reform, tax reform, job creation, and building the wall along the Southern border.