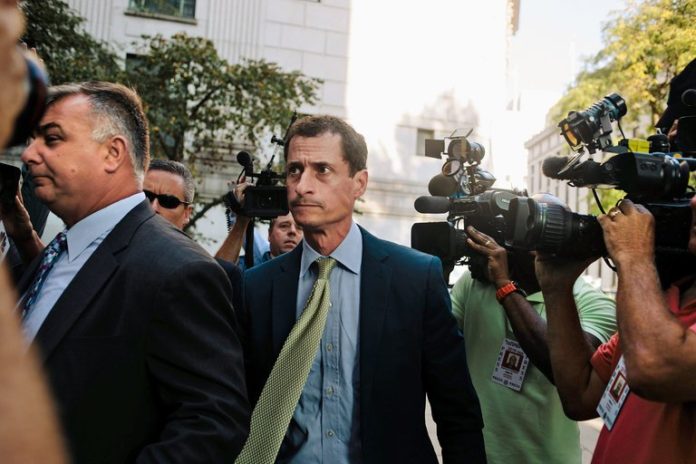 Former Congressman Anthony Weiner, 53, was sentenced to 21 months in jail today for sexting a 15-year-old girl, as reported by the New York Times.
Details About Weiner's Sentencing
Joon H. Kim, Acting Manhattan U.S. Attorney, gave the following public statement regarding Weiner's crimes and his sentencing:
"Anthony Weiner, a former Congressman and candidate for Mayor, asked a girl who he knew to be 15 years old to display her naked body and engage in sexually explicit behavior for him online. Justice demand that this type of conduct be prosecuted and punished with time in prison. Today, Anthony Weiner received a just sentence that was appropriate for his crime."
Prior to Weiner's sentencing, he issued an apology to the court, claiming that he was seeking therapy to change his ways. However, prosecutors noted that Weiner has apologized many times without changing his behavior. The former Congressman's defense team had a contrast point of view. According to them, the 15-year-old sought out Weiner for financial gain and influence over the election.
Statement From Anthony Weiner
In May 2017, Weiner gave the following public statement:
"I have compulsively sought attention from women who contacted me on social media, and I engaged with many of them in both sexual and non-sexual conversation. These destructive impulses brought great devastation to my family and friends, and destroyed my life's dream of public service. I have a sickness, but I do not have an excuse."
Additional Weiner Sex Scandals and More
The aforementioned scandal with the 15-year-old girl is not Weiners first involvement with sexual misconduct. In May 2011, Weiner posted an image of his "package" on his Twitter account. First, he claimed his account was hacked, but then in June 2011, he admitted to posting the image. Afterwards, Weiner apologized and stepped down from his Congressional post.
Following the 2011 incident were multiple scandals involving inappropriate text messages from Weiner. In August 2016, Weiner's wife, Huma Abedin, announced her decision to leave him and filed for divorce in May 2017.
Abedin has not yet spoken out about the sentencing of Weiner. New reports about his sentencing will follow as additional developments arise.