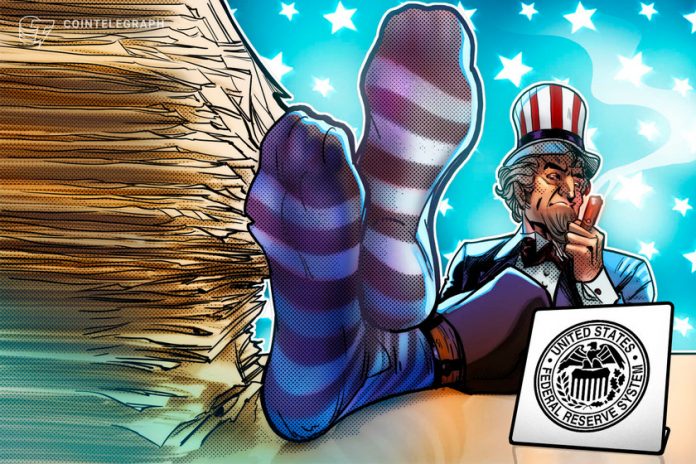 Some technology experts are urging United States lawmakers to resist the efforts of the growing pro-crypto lobby. 
A letter leaked to Cointelegraph was written by Bruce Schneier, a lecturer at Harvard. 
Schneier who bills himself as a "public-interest technologist" said in 2008 that cryptos are "useless." And claims made by advocates of cryptocurrencies are just not true.
The letter was signed by a myriad of tech experts and politicians. 
"We urge you to resist pressure from digital asset industry financiers, lobbyists, and boosters to create a regulatory safe haven for these risky, flawed, and unproven digital financial instruments."
Microsoft's Miguel de Icaza and Kelsey Hightower, a principal engineer at Google Cloud added their signatures to the effort. The academic community led by Schnier is spearheading attempts to crack down on the influence of the rapidly growing crypto industry.
The letter was also signed by both Senate Majority and Minority Leaders Charles Schumer and Mitch McConnell, Republican Patrick Toomey, and Democrat Ron Wyden. In the past, both Toomey and Wyden have supported crypto developments.
The letter says that blockchain advocates are making claims that are "not true." It adds that the technology is not secure and not really decentralized. According to the letter, a system where you can "lose your life savings" if you forget your password is "not a safe system."
"Counter-lobbying" crypto
This effort by tech scientists and academics is aimed at criticizing crypto and blockchain. Software developer Stephen Diehl added his name to the list. He says that the letter is part of a larger effort of counter-lobbying. And that pro-crypto supporters just tell politicians "What they want" and the counter-lobbying effort will outline the consequences.
The letter was addressed to US lawmakers. But it was also an effort to counter-lobby the growing digital assets sector. This is the first "organized effort" and joint approach to redirect the pro-crypto lobby. 
By criticizing crypto investments and pointing out weaknesses in blockchain tech the group is taking on the pro-crypto lobby. According to Public Citizen the budget spent on crypto lobbying from 2018 to 2021 grew from $2.2 million to $9 million.
In the midst of the recent collapse of the Terra network a lot of investors have lost a fortune in r Terra (LUNA) and TerraUSD (UST) savings.
Yesterday, the Federal Reserve published a study that examined the possibilities of the central bank digital currencies (CBDC) on the implementation of U.S. monetary policies. 
The academic's letter is an attempt to dissuade regulators from supporting the efforts of pro-crypto lobbyists to create a "regulatory safe haven" for the crypto marketplace.
Analysts have very mixed and varying opinions on the U.S. Federal Reserve's quantitative tightening that's scheduled for today. Even though it remains a volatile marketplace and there are doubts over how long Bitcoin's recent price bounce will last, voices remain strong on crypto.