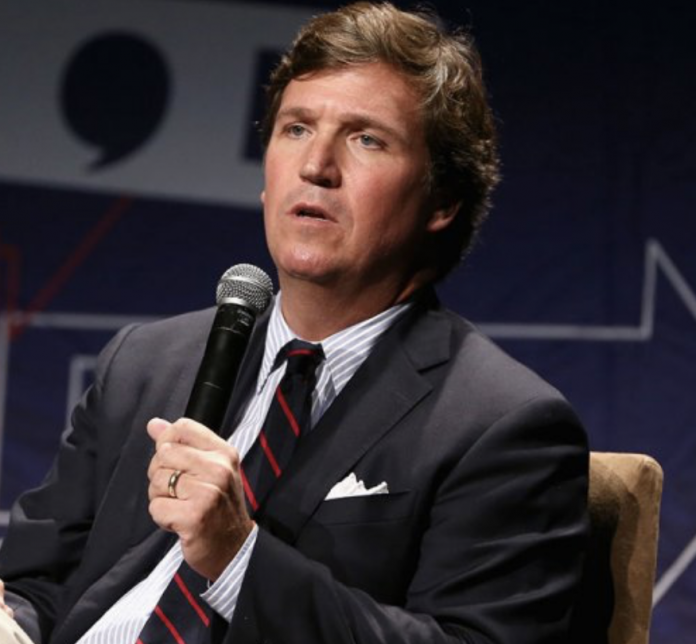 On Wednesday night, a left-wing mob known as Antifa made headlines after swarming around the home of Fox News anchor Tucker Carlson, reports The Hill.
An Overview of the Incident
The descent upon Carlson's home occurred yesterday night. Although Carlson was not home, his wife, Susie, was. During Antifa's descent upon the home, they hurled various verbal obscenities and threats. Some of their statements include the following:
"Tucker Carlson, we will fight! We know where you sleep at night!"
"Racist scumbag, leave town!"
SmashRacismDC, the Twitter account linked to Antifa, also posted a variety of messages and videos of the incident. Even though Twitter suspended the account shortly thereafter, the content is well documented.
"BREAKING. Activists ring doorbell, hold protest at the Washington D.C. area home of @TuckerCarlson, racist, sexist, bigoted FOX News personality. So far no one has opened the door."
"Every night you spread fear into our homes—fear of the other, fear of us, and fear of them. Each night you tell us we are not safe. Tonight you're reminded that we have a voice."
Following the incident, Carlson stated that he refused to succumb to tactics of bullying and intimidation. Nevertheless, the Fox News host also reported that the left-wing mob damaged his oak door, repeatedly rang his doorbell, and even made threats regarding a pipe bomb.
The police of Washington D.C. received calls and alerts of the mob's actions on Wednesday night.
The Aftermath
News of the incident at Carlson's home has rapidly made headlines. Since then, various figures on both the left and the right have condemned the actions of Antifa and SmashRacismDC.
The harassment which took place outside of Carlson's home is not the first case of conservatives being targeted. Over the past few months, multiple leaders of the right-wing have faced increasing amounts of harassment from left-wing mobs. Various individuals across the nation have stated that people should peacefully express their disagreements with policies or ideas.
Suzanne Scott, CEO of FOX News & Jay Wallace, President of FOX News released the following joint statement:
"The incident that took place at Tucker's home last night was reprehensible. The violent threats and intimidation tactics toward him and his family are completely unacceptable. We as a nation have become far too intolerant of different points of view. Recent events across our country clearly highlight the need for a more civil, respectful, and inclusive national conversation. Those of us in the media and in politics bear a special obligation to all Americans, to find common ground."
Readers of The Hill also weighed in with their thoughts regarding Antifa's latest antics:
"Antifa are domestic terrorists. They bully, threaten, harass, intimidate, assault and terrorize."
"As a liberal, these people don't stand for me."
"No excuse for this type of mob tactic."