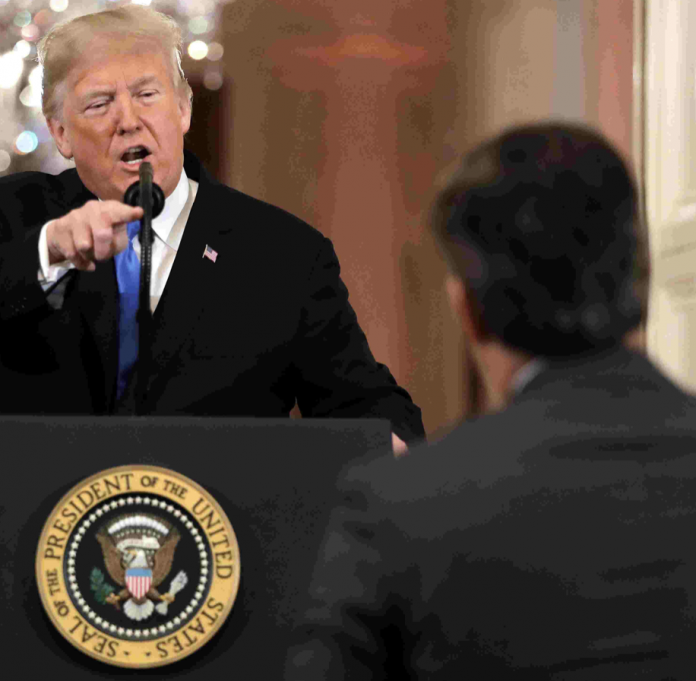 On Wednesday, CNN Chief White House Correspondent Jim Acosta got into a verbal confrontation with President Donald Trump during a White House press conference. This incident subsequently resulted in the loss of Acosta's White House press pass, reports The Hill.
An Overview of the Press Conference
On Wednesday, President Trump held a press conference regarding the results of Tuesday's midterm elections. The elections resulted in Republicans maintaining control of the Senate, yet losing the House of Representatives to Democrats.
During the event, Jim Acosta questioned the president about a migrant caravan which is currently approaching the United States in hopes of seeking asylum. Acosta's question revolved around Trump's statement of the caravan serving as an "invasion."
Finally, President Trump responded to Acosta's questions by saying "OK, that's enough."
At this point, a female White House intern attempted to remove the microphone from Acosta's hand. However, he resisted; since then, various accounts of Acosta allegedly making physical contact with the intern have surfaced.
The president then accused Acosta of being a "rude, terrible person" who "shouldn't be working for CNN." Trump furthermore added that the network ought to be ashamed for employing Acosta before criticizing his treatment of White House press secretary Sarah Sanders.
"The way you treat Sarah Huckabee is horrible. And the way you treat other people are horrible. You shouldn't treat people that way."
Hours later, Acosta announced that Secret Service informed him that he cannot enter White House grounds. Shortly thereafter, Sanders stated that the White House will not allow Acosta to "place his hands on a young woman just trying to do her job as a White House intern." Acosta has denied accusations of making physical contact with the intern who attempted to take his microphone.
Additional Details
Jim Acosta has clashed with President Trump and Sarah Sanders on multiple occasions. However, news of the revocation of his press pass prompted a variety of responses. Many individuals stated that the loss of Acosta's press pass is not fair. Others viewed the White House's actions as an attack on the press. Finally, some Americans stated that Acosta's conduct during the event warranted the consequences.
Since the incident, CNN has announced that Jim Acosta retains their full support. They also criticized President Trump for waging "ongoing attacks on the press," an alleged act which CNN condemned as "dangerous" and "un-American."