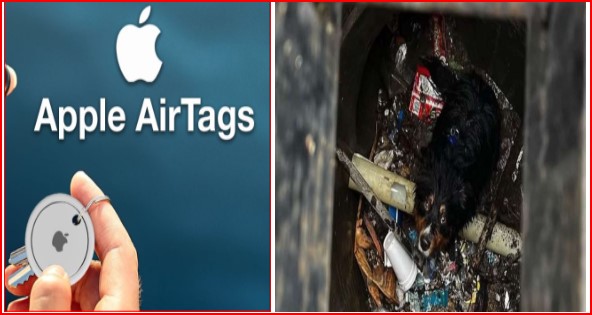 Seamus, an Australian shepherd was swept away by California floods only to be saved and reunited with his owner hours later thanks to the local dedicated fire department. And an Apple AirTag.
On January 16 Emilie Brill, was out for a daily walk with Seamus when the dog got away from her. 
Seamus quickly found his way to a flood control basin near the intersections of I-215 and I-10 in San Bernardino, California, on Monday, according to San Bernardino County Fire officials and ABC News' Los Angeles station KABC.
"He got away from me, and he just went down into this drainage and, you know, the water was going so fast, I think all it took was one paw in that water and he was gone," Brill told KABC. 
She called emergency services when Seamus was swept away in the fast-moving floodwaters.
According to a statement from the San Bernardino County Fire Department, crews began searching the area for Seamus.
And an employee from a local RV facility told them he "heard a dog barking in the nearby channel and witnessed the dog floating down the channel."