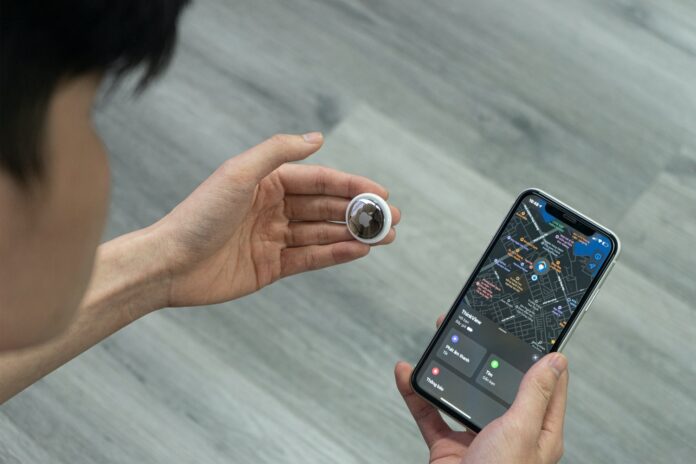 The Apple AirTag is one of the tech giant's smaller sale items. And since launching in April 2021 over $1 billion worth of the trackers have been sold worldwide. This translates to an estimated 55 million Airtags in use. 
The new Bluetooth and GPS tracker industry is still in the pioneer stage. And it is relatively small. The AirTag $1 billion in revenue, is less than 1% of Apple's yearly revenue. 
Nevertheless, this is a booming fast-growing, multi-billion-dollar market. And there are a number of competitors jumping into the expanding space.
Apple's biggest rival is Tile. And it has sold over $800 million worth, or 40 million Tile Trackers. Although tile has been around long before Airtag hit the marketplace.
Google has its own tracker in development. And MaxTracker, a startup currently raising on StartEngine, is also making its own version of the AirTag. 
Apple Airtag uses ultra-wideband technology
The Apple-developed Airtag uses the Apple crowdsourced Find my network tool. 
AirTag is a tracking device developed by Apple. AirTag is designed to act as a key finder, which helps people find personal objects (e.g., keys, bags, apparel, small electronic devices, and vehicles). It works to find lost items. And can even find lost pets.