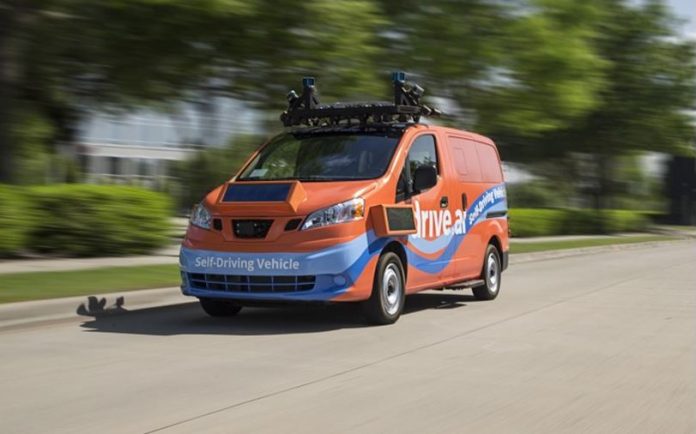 Apple (NASDAQ: AAPL) confirmed its acquisition of Drive.ai, a start-up focused on the development artificial intelligence and machine learning for self-driving vehicles, according to CNBC.
Apple did not disclose the purchase price for the start-up. Market observers believe the tech giant paid less than $77 million, the recent funding raised by Drive.ai. It had market valuation of $200 million two years ago.
Earlier this month, it had been reported that the tech giant was considering acquiring the self-driving vehicle start-up. At the time, sources said Apple was negotiating an "acgui-hire" deal with Drive.ai.
The self-driving start-up already submitted a Worker Adjustment and Retraining Notification (WARN) to the California Employment Development Department (EDD) regarding its decision to permanently shut down its business by Friday.
Apple's acquisition of Drive.ai is a confirmation that it remains committed to enter in the automobile business. In January, the tech giant eliminated 200 employees from its Titan Project, which is focused on developing autonomous vehicle systems.
Its action ignited speculations that the company decided to discontinue the project. However, a spokesperson for the company clarified at the time that they "Continue to believe there is a huge opportunity with autonomous systems," which is their "most ambitious machine learning project ever."
Some Drive.a1 engineers are already working on special projects at Apple
Apple already hired hardware and software engineers from Drive.ai based on the LinkedIn profiles of those who left the self-driving start-up. Some of them stated in their profiles that they are involved in the tech giant's "special projects."
Doug Field returned to Apple from Tesla (NASDAQ: TSLA) where he supervised its engineering and vehicle production.
Currently, the tech giant is testing Lexus SUVs with autonomous systems on California roads. A safety driver is inside the car during the road tests.
Drive.ai was offering on-demand ride-hailing service in Frisco and Arlington, Texas before selling itself to Apple.