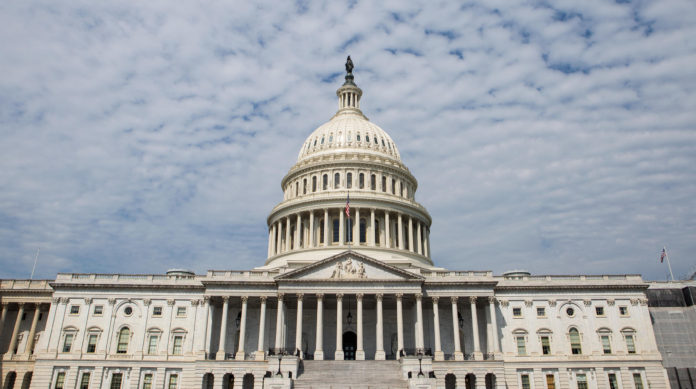 The U.S. Senate approved a $4.6 billion bipartisan funding legislation to provide humanitarian aid at the U.S.-Mexico border. The legislation passed with 84-8 votes.
The Republican-controlled upper chamber's action comes amid political pressure and criticisms over the Trump administration's treatment of migrant children.
Yesterday, the Democratic-controlled House passed its own $4.5 billion funding bill that included a provision requiring the implementation of health and safety standards for both adult and children migrants in custody.
The leadership of the House and the Senate will now need to hold a bicameral conference to reconcile their competing bills. Lawmakers are hoping to send a final bill to President Donald Trump's desk before they leave the Capitol for the 4th of July recess.
House Speaker suggested four changes on four areas of the Senate bill
Earlier today, the Senate voted against the House's funding bill. House Speaker Nancy Pelosi decided not to bring the Senate version to a floor vote citing the reason that "there are some improvements that we think can be reconciled," with their bill.
Meanwhile, Senate Minority Leader Chuck Schumer told reporters that Pelosi spoke with Trump on how Democrats and Republicans will reconcile both legislative proposals. She recommended changes on four areas of the Senate bill.
"We could quickly have a conference, talk about those four changes, try to get them in the bill, finish this quickly and I hope that's what will happen," said Schumer.
On the other hand, Sen. John Thune (R-South Dakota) issued a statement pointing out that "House Democrats passed a partisan bill they know will never be signed into law." He encouraged them to "put politics aside and join us in providing real relief." Trump threatened to veto the House bill.
Separately, Thune told reporters that hashing out their difference in a bicameral conference is not a "viable" option. He reiterated, "The House knows that they can't get a signature on their bill, and most of what [the administration] wants is in our bill and ours is a bipartisan bill." Thune is the second top Republican in the Senate.
Trump expressed optimism the House and Senate will reach a compromise
Meanwhile, Trump said, he had a good conversation with Pelosi and he also spoke with Senate Majority Leader Mitch McConnell regarding the issue. He is optimistic the leadership of both chambers will reach a compromise agreement.
He said, "It seems that the Senate is very close. I think that Nancy wants to get something done, and the Senate and the House will get together. I think they'll be able to do something very good."