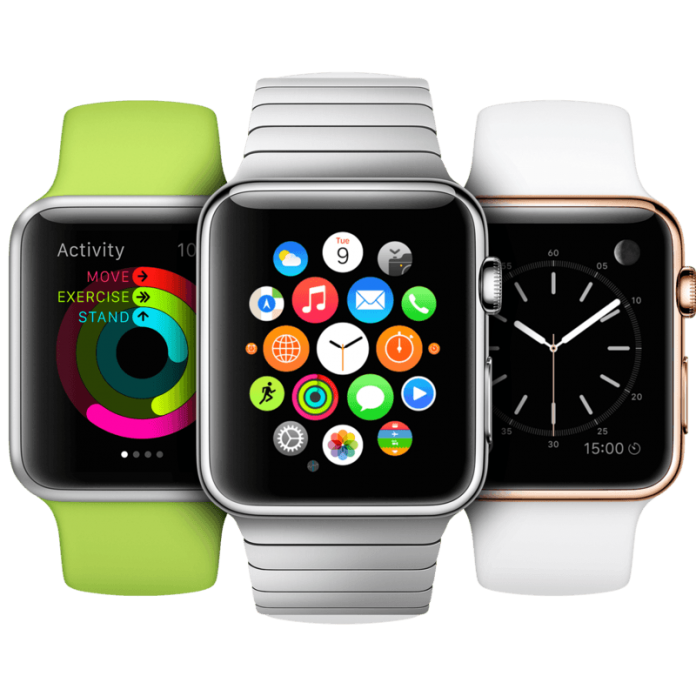 Apple unveiled its Apple Watch Series 6,  Apple Watch SE,  all-new iPads, and the A14 Bionic, its most advanced chip during a successful event on Tuesday. 
The Cupertino-based tech giant also revealed all of its latest services and software releases.  The variety of upgrades and additions should boost Apple's 2020 sales.
Apple Watch Series 6 comes with revolutionary wellness & fitness features
This is Independence Day for the Apple Watch. Since 2015, when the Apple Watch first came out it has been an iPhone accessory.
In the past, the Apple Watch had to be paired with an iPhone. The oldest versions only work with a close-range Bluetooth connection to an iPhone. Some more recent versions allow more distance but maintain the dependence on the iPhone pairing. 
Apple Watches get a new feature called "Family Setup." It's designed for kids of older adults who don't use an iPhone but still want functions like texting and calling and GPS location sharing. It makes it easier to keep track of your kids.
This feature works for the household that has an iPhone to use as an administrator. Once you set it up your Apple Watch has a phone number and becomes an enabled phone. No connected iPhone is required!
In Apple's announcement, COO Jeff Williams described the feature as a way to "make Apple Watch available to even more people."  Family Setup gives new buyers a less expensive first Apple device to lead them into the Apple ecosystem.
Family Setup is a great feature. Plus family members without an iPhone can now enjoy sleep tracking, automatic handwashing detection, and new workouts on their brand new Apple Watch. 
During a pandemic that hits the lungs, Apple has developed an interesting new feature. The Blood Oxygen feature is a sensor that works through an app that can give you a reading in 15 seconds.  If you are having COVID-19 symptoms this enables you to check your oxygen levels.
Apple explains that the Oxygen saturation measurement is the percentage of oxygen being carried by red blood cells from the lungs to the rest of the body and indicates how well this oxygenated blood is being delivered throughout the body. 
Series 6 offers other benefits. Apple brightened the always-on display, made charging faster, and added new colors and designs.
Apple Watch SE has powerful new features at a more affordable price
The Apple Watch SE has many of the same features as the Series 6. You get an always-on altimeter, a built-in compass, an accelerometer, and a gyroscope.
The watch comes with the latest health and safety capabilities including fall detection, and a noise app. Emergency SOS and international emergency calling are available with the push of a button.
"Apple Watch SE combines elements of the Series 6 design with the most essential features of Apple Watch, all at a more affordable price," said Jeff Williams. "We're excited to offer another great option to help customers stay connected, be more active, and keep an eye on their health."
Apple Watch SE features a larger new Retina display, with thin borders and curved corners. The interface has easy-to-read icons for easy access to the apps. With a new selection in watch faces, everything about the display is optimized. It's easier now to read the text messages, view notifications, and see your workout metrics.
Maps are available on your wrist and Siri provides language translation.
With watch OS 7, personalization is next-level. Seven new watch face options include Stripes, Chronograph Pro, Artist, and GMT.
iPad Air 
The iPad Air is an economical alternative to the iPad Pro. For $599, you get something that looks last year's iPad Pro and offers many of the same features. The screen is about .01 inch smaller and comes without the ProMotion feature. The Magic Keyboard and Apple Pencil 2 compatibility, camera, and USB-C are all here. And you are saving around $200!
Apple offers 5GB free iCloud storage to use with all your devices.
The Apple universe just keeps getting bigger and brighter. 2020 is proving to be the perfect combination of form and function for Apple. 
—————————————-
Have a story you want USA Herald to cover? Submit a tip here and if we think it's newsworthy, we'll follow up on it.
Want to contribute a story? We also accept article submissions — check out our writer's guidelines here.